Exoskeleton
I was amazed by what technology can really offer. The German company Bionic Systems GmbH from Augsburg, one of the exhibitors at Hannover Messe, has displayed their exoskeleton, and no, I am not at a science fiction convention. This is a real-life combination of pipes and a backpack, which you put on yourself, and it looks like a kind of uniform.
The idea of the exoskeleton is of course to extend human power, to go beyond the limits of human strength. It was initially invented to help disabled people, but it is starting to be used in a wide range of industries during the production process, to help workers with their daily tasks. Simply put, it helps them to lift loads which they wouldn't normally be able to lift.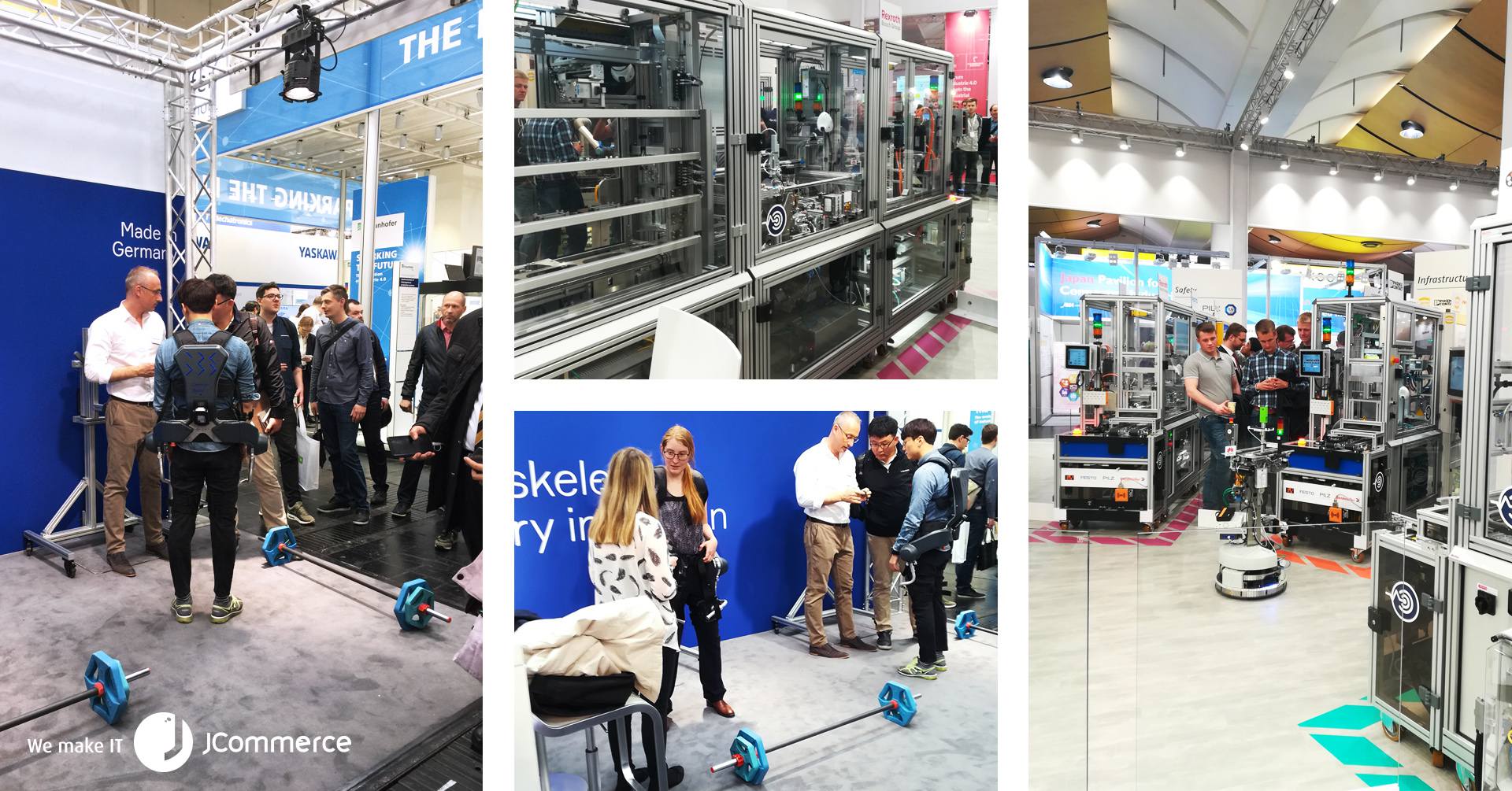 Industry 4.0 production plants
Another big initiative from Germany that impressed me at Hannover Messe was from the German consortium SmartFactory (Technology-Initiative SmartFactory KL), which has the aim of building, managing and delivering outstanding and complex solutions for Industry 4.0 production plants. This is a joint initiative between companies including Festo, Harting, Huawei, IBM, Mettler Toledo, Rexroth (Bosch Group), Siemens, SAP, Tüv and many more.
Each company in this consortium offers unique competences, ideas for experimenting and co-operating in order to develop the intelligent factory of tomorrow. All the ideas of Industry 4.0, the smart factory and the IoT are combined to develop the concept of the innovative factory system and put it to practical use.