What is Business Process Outsourcing (BPO)?
Companies are most often familiar with the definition of outsourcing and the process itself holds no secrets for them. Let me just briefly remind you that BPO (Business Process Outsourcing) is a process whereby a company transfers different segments or services of their business to another company. BPO is often associated with front office customer care workers, but the term is much broader and includes all back office business functions too. Sometimes the operating activities are relocated to another country – if the other country is far away, this kind of outsourcing is called offshoring (offshore outsourcing); if in a nearby country it is known as nearshoring (nearshore outsourcing); and if inside national borders – onshoring.
Read also: Nearshore vs. offshore software development
Why do companies outsource?
There are many reasons behind the relocation of business processes, and these reasons have evolved over time.For example, in the past, the main reasons for outsourcing services were the reduction of labor costs and time or other valuable resources. Nowadays it tends to be the lack of highly qualified employees. In the IT industry in which we operate, Business Process Outsourcing (BPO) allows companies to acquire specific, usually rare competences. As a consequence, a company using outsourcing services can gain a competitive advantage and improve its market position on both strategic and functional levels. For example, a number of companies have decided to hire software developers as they need to augment their staff in order to carry out innovative projects. Furthermore, Business Process Outsourcing improves the cost structure considerably and allows great flexibility within an organization, especially when implementing the Agile model of cooperation. But what path leads to collaboration?
Get to know more about E2E team delivery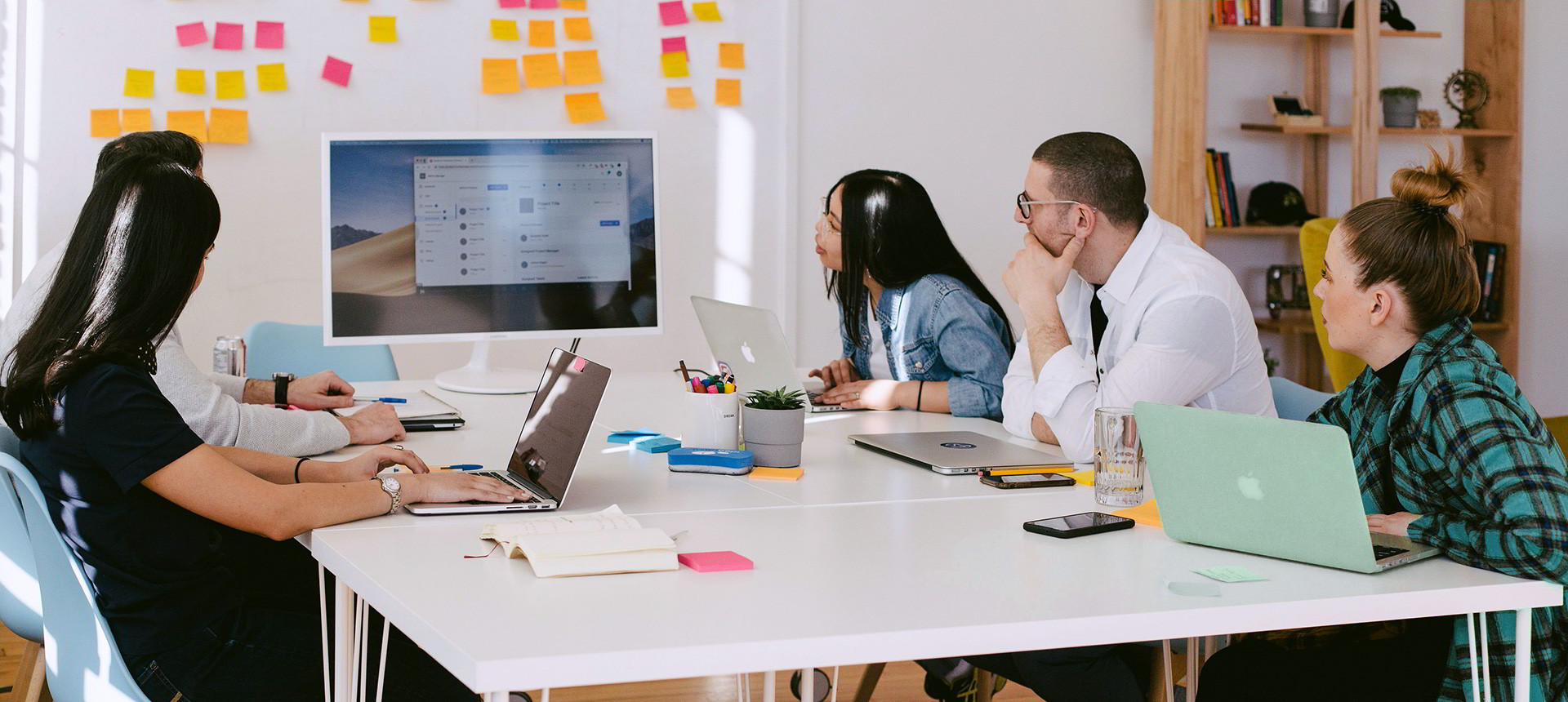 7 steps to establishing IT outsourcing cooperation
Every Business Process Outsourcing starts with assessing the company needs and planning the sourcing process. Next comes the selection of service providers, negotiation of the contract, executing service transition, monitoring and controlling. Let's have a closer look at the seven steps of the IT outsourcing process.
Key phases of the outsourcing process
The key phases of the outsourcing process (especially in IT outsourcing relations where projects are often critical for digital transformation) are as follows:
1. Assessment (and development of strategy)
The first stage of outsourcing, and very often the most difficult. The buying company conducts a thorough assessment of their sourcing needs. We described it in detail earlier on in the text: Custom software development companies – how to find the best?
2. Proposal (and selection of a service provider)
To get information from providers, the buying company will create and send at least one of the following documents to the external market:
Request for Information (RFI) – its purpose is to determine which of the providers is able to deliver the required services. The document includes details related to providers' capabilities. 
Request for Proposal (RFP) – it is helpful in determining the bidding process and the terms of the contract. 
Request for Quotes (RFQ) – it enables a company to gain insight into the cost of services. 

3. Due Diligence
This is the process of gathering and evaluating information about each other's capabilities to form a structured relationship.
4. Contract procurement
Both parties formalize their business relationship by means of a written agreement. The companies will negotiate the specific terms of their relationship and will then sign a contract, typically one of the following:
Master Services Agreement (MSA) – one of the most typical types of contractual agreements, used in relationships where one company has to work on a project or projects with another company. It usually covers areas such as intellectual property, confidentiality, terms of payment, responsibilities, warranties and work standards.
Service Level Agreement (SLA) –a critical component of any outsourcing and technology vendor contract. It lists and clarifies expectations pertaining to service type and quality.
Non-Disclosure Agreement (NDA), also known as a Confidentiality Agreement (CA) – in general, these are agreements that protect sensitive information. Cases in which confidential information might be protected through an NDA can include business models, plans for a new tool or software product, information about clients etc.



EXPERT KNOWLEDGE

Read about the added value and unexpected benefits of IT outsourcing!
5. Implementation
After the contract is signed, the two companies will begin transitioning resources and responsibilities from the business to the outsourcing company. This represents the official launch of the project.
6. Managing / delivery
This stage is typically the longest because it involves managing the business and maintaining a working relationship throughout the contract.
7. End of the contract / transfer
At the last stage of outsourcing, repatriation involves the transfer of resources and responsibilities back to the original companies. Usually, cooperation between companies in the area of outsourcing lasts longer than one project. After the first project is completed, the outsourced teams start the next projects, sometimes to do with maintenance, but often the development of new software products or functionalities. Once finalized, the relationship lasts for years at a time.
IT outsourcing models and pricing
Most of the contracts for IT outsourcing services are billed based either on Time and Material or Fixed Price (small IT tasks) model. Nowadays, IT outsourcing services are developing and even more complex partnerships are possible. In such a case, a service provider and a client share risks, rewards and core competencies. Even setting up an operational subsidiary of the client's company in a remote location can be outsourced to a local service provider.
Summary
While looking for new IT providers, companies often struggle with the process of selecting the best candidates, whether due to inexperience, lack of industry knowledge or research, or poor planning. But luckily, there are multiple recognized outsourcing veterans, e.g. Polish software development companies, which play an important role in the worldwide outsourcing market thanks to qualified and experienced professionals. While searching for the best service provider, it is worth familiarizing yourself with the 7 phases of cooperation which I have described above. This will allow you to establish relationships that can bring benefits to both parties for many years to come.
Read more: The best practices in IT Nearshoring