For several years now, Poland has been one of the most attractive markets for foreign direct investment and a leader in terms of the number of new jobs created. Poland affords global companies the opportunity to meet their IT needs by matching the required high-level technical skills and by reducing budgets without losing on quality of the provided services. What are the reasons behind the level of investor interest in Poland? In this article IT Leaders, startup managers, CTOs and technical leaders will find out why Poland provides great opportunities for outsourcing IT projects.
In this article you will find information about:
Three different types of outsourcing: nearshoring, offshoring, and inshoring
Examples of outsourcing
Benefits of Agile software development
Outsourcing destinations in Eastern Europe (Poland, Ukraine, Belarus, Romania)
Benefits of outsourcing software development to Poland
Competences of Polish developers
Software development cost and pricing models
How to find a trustworthy software development company
Nearshore vs. Offshore Software Development
Both of these options spring up from a lack of technical expertise to successfully deliver on complex IT projects. Instead of dedicating precious time and resources setting up an expensive in-house team, the cheaper option is to go for a software house. This allows companies to focus on their critical mandates of product creation and customer satisfaction. Inshoring, nearshoring and offshoring are three different outsourcing terms often confused. With a sound knowledge of all of these concepts, we can choose the most viable option for our business.
What is inshoring?
Outsourcing of IT services to a software house from your country, known as inshoring, is a model of cooperation that many companies decide on. This model has many advantages, including lower prices compared to in-house services, similar working culture, no cultural gap, and thereby no communication barriers. Due to geographic proximity and working in the same time zone, there are no issues with establishing business working hours which fosters cooperation on the project. What is the trick then? Many companies located in Western European countries or Central European ones search for software development companies in their own country expecting good value for money. Unexpectedly they encounter talent shortage issues as inshore software houses are unable to provide desired competences on time. Moreover, it often turns out that prices are indeed lower than in the case of in-house software development but still, services are costly. In such a situation, it is right to search for cost-effective solutions in countries that have a large talent pool.
What is offshoring?
Most business managers have heard of the terms "nearshoring" and "offshoring" when it comes to Business Process Outsourcing and IT outsourcing, but can't quite put their finger on what they mean. Both are options that provide access to talented software developer teams in regions outside of their own national boundaries, often at reduced costs. Take the example of a company X based in Germany looking to roll out a new software project, say an innovative payment system. The company doesn't have its own in-house IT team, or they aren't as specialized as the project demands. Company X tenders the contract and two IT companies, one from India and another from Poland, are finally shortlisted. How will Company X make the right choice for its business needs? In the case of choosing the Indian contractor, this example perfectly depicts offshoring. Such an approach has its benefits (e.g.lowering prices of software development), but there are some risks as well related to the cultural gap, working in different time zone and potential issues related to communication.
What is nearshoring?
In the case of choosing the Polish contractor, we have an example of nearshoring services. In the former case, the software development team is thousands of miles away, and there are vast time-zone, communication and cultural differences between the development team and business representatives. In the latter case, these differences are significantly reduced. In fact, the client team from Germany and the Polish nearshore development teams can easily integrate their operations due to the proximity of these two countries, aided by the fact that there is a smaller language, cultural and economic barrier.
IT outsourcing in the Agile model
We believe that the software development process delivered by a professional IT outsourcing company should be undertaken in an Agile way. Agile simply means that all of the software development processes go throughout the key phases of:
Planning,
Designing,
Developing,
Testing,
and implementation or execution.
The development process doesn't stop at the final roll-out. Maintenance tasks are continually required as a critical part of the Agile methodology. Therefore, when choosing between inshoring, nearshoring and offshoring, make sure to consider that your final choice will influence the cost, speed and outcome of your software development.
Is nearshoring of software development the best option?
With an Agile approach, constant communication between the internal and contracted project teams is needed for the successful implementation of the IT project. Nearshore software development far supersedes offshore outsourcing in several ways. First, the distance and time-zone constraints between these two teams are significantly reduced, providing an optimal environment for Agile methodologies. In the case of Company X based in Germany and a Polish contractor, movement and integration between the two teams are streamlined.
Since these two companies operate in the same geographical area (i.e., Europe), there is a better understanding of the business operating environment, any data privacy limitations, and a significant reduction of contractual costs. Teams can work together in real-time, and there won't be too many concerns of the process and people management. Your company can visit the contractor's nearshore offices and get a feel of how they work and other projects that they have previously undertaken.
WHY POLAND
Find out what are the IT regulations in Poland and Ukraine.
What forms of state support may tech companies benefit from?
Read article
Software development in the CEE region
In 2021 the Central-Eastern European region has become one of the top destinations for software development. Investors are willingly outsourcing IT services to selected CEE countries, such as: Poland, Ukraine, Romania and Belarus.
The reasons behind this interest are following:
Large talent pool
Skilled developers
Good command of English
High-quality services (including code quality)
Favorable prices
Rich educational potential including Information Technology
Wide range of outsourcing services
According to our research, there are more than 634,700 developers in the CEE region, of which Poland has the biggest share, with almost 280,000 developers.
How about IT outsourcing to Poland?
Poland is one of the highest-ranked outsourcing destinations in the world for software development outsourcing. According to The CEOWORLD Magazine, Poland is the 3rd best country in the world to invest in 2020. For European clients, Poland is especially ideal because of its advantageous location and stable economy. The Polish economy is highly specialized, with about 78,000 tech graduates each year and a high number of programmers with mastery of front-end, server-side management, APIs and Big Data.
Programming language preferences include Java, Python, JavaScript, HTML and Objective C. Additionally, Poland ranks highly on popular HackerRank's lists of the best developers in the world. If you search partners with good command of English, Poland is also the right choice as according to EF English Proficiency Index, 2019, Polish citizens demonstrate the best English language skills among the Central and Eastern Europe countries. With a Polish custom software development company, such as JCommerce, companies from Europe can benefit significantly from a multi-lingual economy, ease of travel, stable economy, and an entire range of experienced project management specialists for any IT project needs.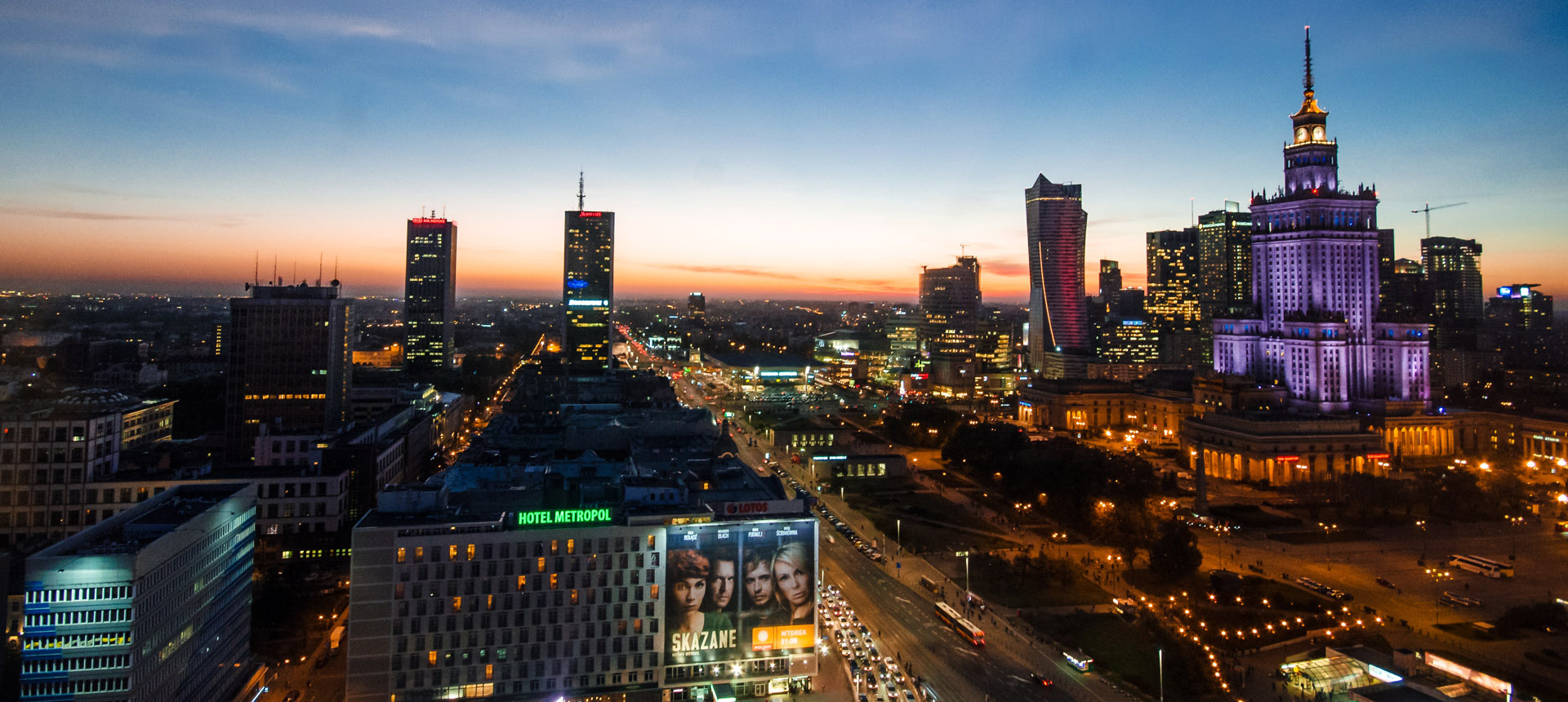 Why Poland
Why to outsource software development to Poland
Skilled programmers
Remarkable English proficiency among Polish developers
Low hiring prices
Read the text to find out more!
Emergent Poland as a software house
When it comes to software development, Poland is the new frontier. As companies all around the world are looking to get back maximum value for their investments and reduce their business costs, outsourcing software development has become one of the most viable alternatives, especially in the IT industry.
In 2019, the number of BPO, SCC/GBS IT and R&D business service centres in Poland has grown to beyond 1400, with the total number of 307,000 jobs at business services centers. Since 2016, the total number of jobs at BSC has grownby 43%.
Global conglomerates such as Capgemini, IBM, Nokia, Comarch, Atos and Credit Suisse are some of the behemoths that are moving to take advantage of this lucrative trade environment and specialized tech economy by outsourcing their IT services to Poland.
So, what exactly has cemented Poland's position in Europe and the rest of the world when it comes to the provision of IT outsourcing centres?
Poland. The land of new opportunity
Outsourcing in Poland has grown as in leaps and bounds in the last decade, with the focus moving from only two cities, i.e., Krakow and Warsaw, to include other major cities such as:
Lower labour costs and a friendly tax regime have made Poland a top IT outsourcing destination for companies looking to outsource. The steady building of IT infrastructure makes Poland a good choice for international companies looking for reliable and highly specialized software houses.
Highly trained Polish software developers
For organizations looking for an IT outsourcing company from Poland, the prospect of scalability, reduced costs, flexibility and a highly skilled workforce is quite enticing. Over 247,800 students graduating from Polish universities each year are graduates of technical and Information Technology faculties. Besides this strong emphasis on education, Polish specialists are multilingual. Most service centres provide support for at least 5 major languages, i.e., English, French, German, Italian and Spanish. Thus, Polish outsourcing companies work with most companies from all around the world without a barrier to language.
Benefits of Polish location in Europe
Poland has the optimal location in Europe with flights, for example, from Germany, France or Sweden, taking less than an hour or two. This not only makes it ideal for IT nearshoring, but the prime location of Poland means that a nearshore Polish IT outsourcing company can work hand-in-hand with your team without the worry of vast time zone differences. Furthermore, being one of the members of the European Union means Poland is conversant with GDPR data laws and various other software and trade requirements of other countries within the block.
Polish specialists ranked highly among the world's best developers
According to HackerRank, the Polish developers are among the top three best developers in the world, specializing in the various back-end, front-end and object-oriented languages such as Java, .Net, Python, JavaScript, Objective C, C++, and Ruby. Therefore, when you are contracting a Polish IT outsourcing centre, you are tapping into a wealth of knowledge and experience for any programming need your company may face. Poland is also among top locations for outsourcing development of emerging technologies.
Poland rules in reports!
The results of international reports on the global IT market clearly show that the Polish IT industry has a reason to smile. They are also a helpful pointer for investors searching for the best places to do business in 2021 and beyond.
CEOWORLD: Potential of the Polish market
According to the CEOWORLD analysts, in 2020 Poland was ranked 3rd in the world after Singapore and the United Kingdom. The analysis ranks 80 countries in terms of their investment potential. The study emphasizes the high potential of the Polish market.
EF EPI: Excellent language skills
According to the EF English Proficiency Index, Poles have the best English skills in Central-Eastern Europe. We are ranked 11th in English proficiency worldwide, and our good command of the English language is a real competitive advantage in terms of attracting investors to Poland.
High Global Services Location Index (GSLI)
The Global Services Location Index consists of components as such financial attractiveness, people skills and availability, business environment and digital resonance. According to the 2019 Kearney Report which gives an overview of the outsourcing services landscape, Poland is still among the top 10 most attractive locations in Europe.
Outsourcing Destination Guide: A center of emerging technologies
As the main technological trends, like Machine Learning, Artificial Intelligence, RPA and Internet of Things, are increasing in importance, Poland is becoming an important player on the software outsourcing market. As described in the "Outsourcing Destination Guide", skilled developers, experience and the ability to overcome crises make Polish companies the right choice for the outsourcing of software development.
What are the Costs of Software Development Outsourcing Projects?
It is fairly common knowledge nowadays that outsourcing software development to other countries such as Eastern Europe (Poland, Ukraine, Romania etc.) will decrease costs. Of course, reducing the costs of your budget by going to different countries doesn't always produce a cost-effective method.
We are an IT Software Development Outsourcing Companywith 15+ years of experience in helping companies to grow that have a proven track record of results. However, finding a successful company such as ourselves to manage your project can be a challenge itself. Before choosing a company to outsource your software project to, you need to decide on a budget, which is a big topic.
IT outsourcing – what to avoid?
There are many case studies of companies having bad experiences with expensive software development projects. For example, if you are a company that has paid a software company a large amount of money and they simply outsource the project themselves, you would not be happy.
What you want to do is ensure that the company themselves are not outsourcing the project. The contract should state that they will solely be developing the software and not a third-party company. Alternatively, you can cut out the middleman and find the more cost-effective software development company yourself.
Outsourcing software development cost
The cost of hiring software developers in your own country can vary and may sway the decision to outsource to foreign companies. For example, in 2020 the average software developer wages depending on the destination are as follows:
San Francisco – $104,784
Zurich – $98,160
New York – $89,648
Oslo – $61,430
Sydney – $75,783
[Source: PayScale.com]
If you are planning to locally outsource development to these high paying cities, you must have a large budget. However, the quality of work may be the same in high paying cities to low paying cities. Central-Eastern Europe is currently the go-to place to get low-cost software developers that are highly skilled.
For example, according to PayScale, the average wage of a software developer in Poland amounts to $27,580. It is possible to get a software developer for 60.71 PLN ($16,03) per hour with the same skill set as a developer from San Francisco. That would be huge cost saving on large projects.
Of course, you can find even cheaper software developers in places such as India, with the lowest prices being approximately 10$ per hour. However, the quality of software development will be nowhere near that of CEE countries or the expensive cities. Moreover, in 2020 offshoring strategy has turned out to be risky for companies, especially those relying on a single provider.
Outsourcing software development to Poland and other Eastern European countries is the most popular cost-effective method. It has seen a large growth in recent years with many good reports from countries worldwide. For example, Poland is ranked 3rd in terms of the best developers in the world, according to the Skill Value 2019 Report.
Why outsourcing software development is cost-effective
Outsourcing can range from a few hundred to 5 figure sums, which can be a scary thought for many companies just starting off. However, the ROI (Return Of Investment) is much greater than hiring multiple software developers. The process of hiring developers and ensuring they are happy in the job along with other factors is timely and costly itself.
When you outsource IT services, you are simply paying for the time of the developers' work and you are not committing your company to a team. There are many other software development company factors to consider but when you sit down and do the calculations, you will almost certainly achieve a profit by outsourcing.
All software development projects are different
If we stated a single figure that states the one of charge for all software projects, we would be lying. How long is a piece of string? It all differs based upon the software development size and complexity. Take your time to shop around various companies and ensure you sign a Non-Disclosure Agreement.
At Nearshore IT, we offer a cost-effective development process with a team of experienced software developers that are ready to take on all projects.
Pricing models in outsourcing: Fixed Price vs. Time and Material
In the advent of business outsourcing, cooperation was based on a fixed pricing model. However, as time went by, companies and outsourcing vendors started shifting to a new model called time and material. And today, while both of these IT outsourcing models are used, the time and material pricing approach is often adopted more extensively.
With that said, this article takes a more in-depth look at these models of pricing, paying particular attention to their pros, cons, and suitable applications. This information will be useful, especially since many companies today want to cooperate with IT outsourcing vendors, but they are not aware of the best pricing approach to adopt.
What are pricing models in IT outsourcing?
These are cost-calculating strategies that IT outsourcing vendors and businesses adopt after arriving at an outsourcing agreement. Below, we take a look at two of the common models of pricing, namely:
Fixed price: It is a single-price agreement that sees the outsourcing vendor deliver the desired IT solutions within the accepted one-off budget.
Time and material: Under this approach, service seekers are billed for the product as determined by the hourly rates of labor in the vendor's location. Businesses are billed for the hours spent on product development and the resources used.
Pros and cons of Fixed Price and Time and Material
What are the advantages and disadvantages of Fixed Price and Time and Material? Below are tables highlighting the positives and negatives of each approach.
When to go for Fixed Price and when to opt for Time and Material
Now that you've seen the positives and disadvantages of both pricing approaches, the big question is, which is appropriate for your case? Here's when to use either option:
The Fixed Price model is ideal for small IT tasks where the purview, objectives, and deadline are defined. It's also a wise option for minimum viable products or when the expenditure is limited.
The Time and Material model works with agile product creation. You should choose it if you anticipate changing requirements over time or if the purview of the task is not really defined. The model goes well with long-term IT undertakings.
Reasons companies prefer the Time and Material model
Today, more companies are preferring Time and Material pricing over Fixed Price. The main reasons for this trend have to do with flexibility and include:
The model allows for involvement in the project, more so, in an IT nearshoring agreement. The client can actively manage and approve project milestones.
The client only pays for the work completed. That is the labor and resources used to complete each task. Thus, this model enables clients to pay in bits.
The model allows for adjustment of requirements along the way, including tweaking or adding your specifications.
The approach minimizes the chance of overpaying. You pay for work done instead of a fixed cost calculated at the beginning of the task.
These are two major ways you can pay for your outsourced IT solution, and the good thing is that it's upon you to select the perfect model for your company. A fixed price is good if you know everything you'll need from the get-go and have no intention of altering your specifications. However, if you want to employ a dynamic approach, it's advisable to go with time and material pricing. Recent events, related to pandemic, showed that nothing can be determined once and for all and circumstances can change overnight. With that said, it is wise to bet on flexibility and to adapt an agile and scalable approach. It will pay off once circumstances change again.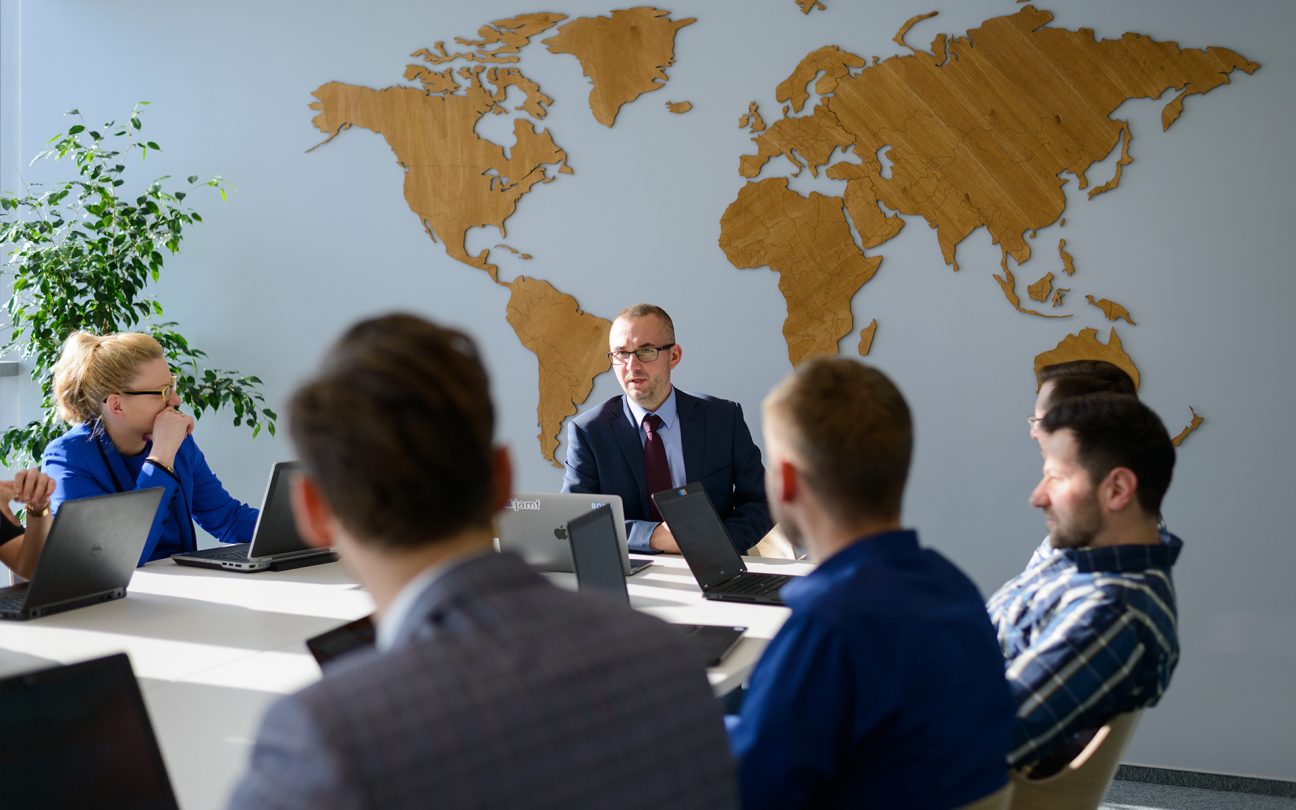 Custom software development company – how to find the best?
Do research
The number of software houses is increasing. Once interested in a particular software house, familiarize yourself thoroughly with their offer, along with their development projects. Check their portfolio and read the case studies/client stories. Make sure to check how long they have been on the IT market.
Trust, but verify
Look for opinions concerning the software house whose services you are interested in. Read testimonials from that company's clients and familiarize with portals like Clutch, where other companies share their opinions. You will gain knowledge on outsourcing projects and find out what are outsourcing firms valued for.
Be open to communication
Feel free to reach out to the outsourcing company directly or arrange a meeting/call to ask questions. A reliable custom software development company will try to ask as many questions as possible to get to know your business goals. Ensure that the company displays a high level of expertise. Remember to familiarize yourself with their working culture and organizational structure.
IT outsourcing to Poland – summary
In conclusion, Poland has opened up itself to new investment with stability, a strong emphasis on technologies and strategies that are designed to ensure the success of your business regardless of its location. With talented specialists and a focus on best practices, companies such as JCommerce will help your business achieve unparalleled growth and success.
Are you searching for a software house? Do you work on web development or application development project? Do you expect high level of expertise in digital product development? Get in touch for a FREE quotation and discussion of your proposed project.
Read more: 7 phases of the IT outsourcing process