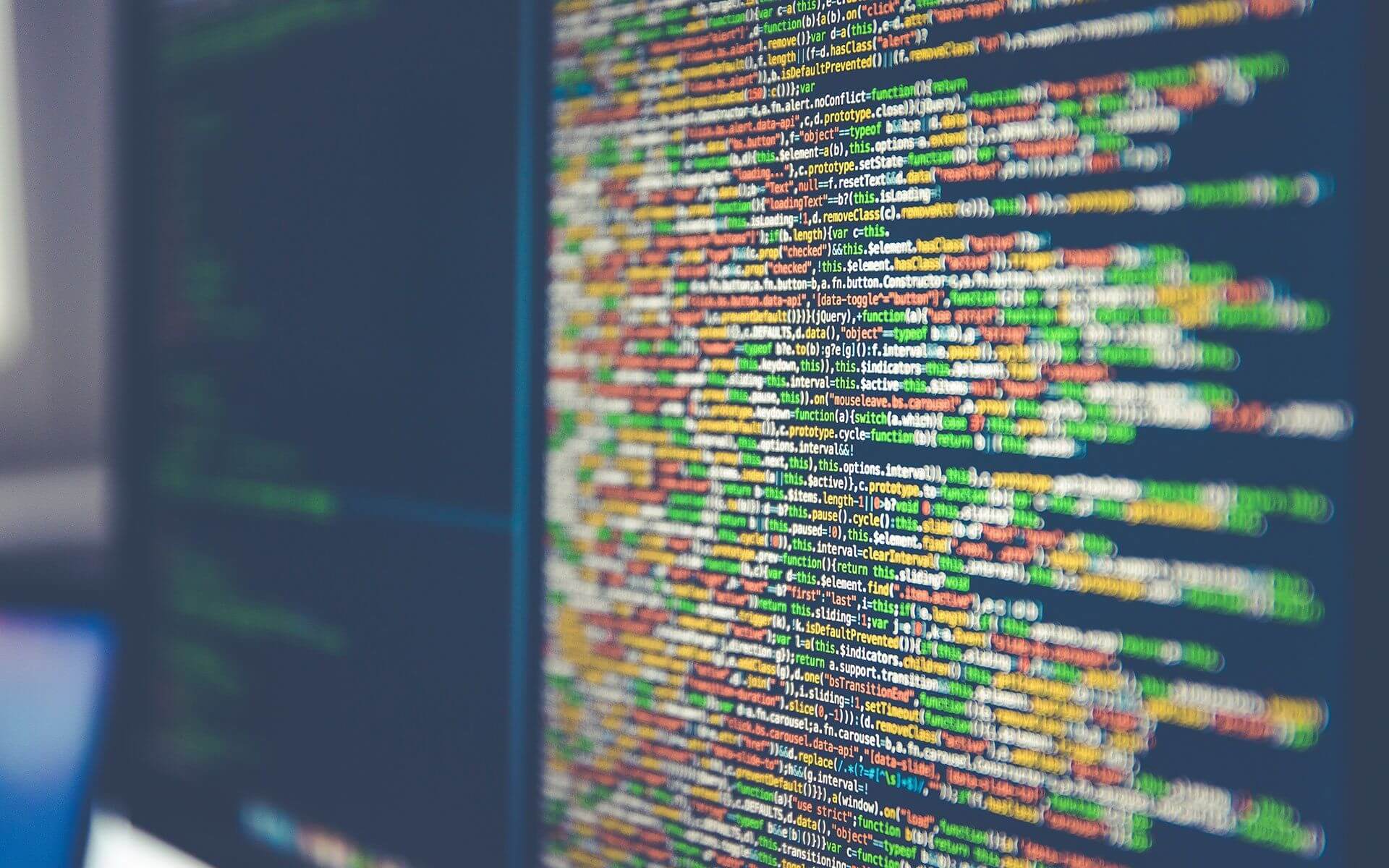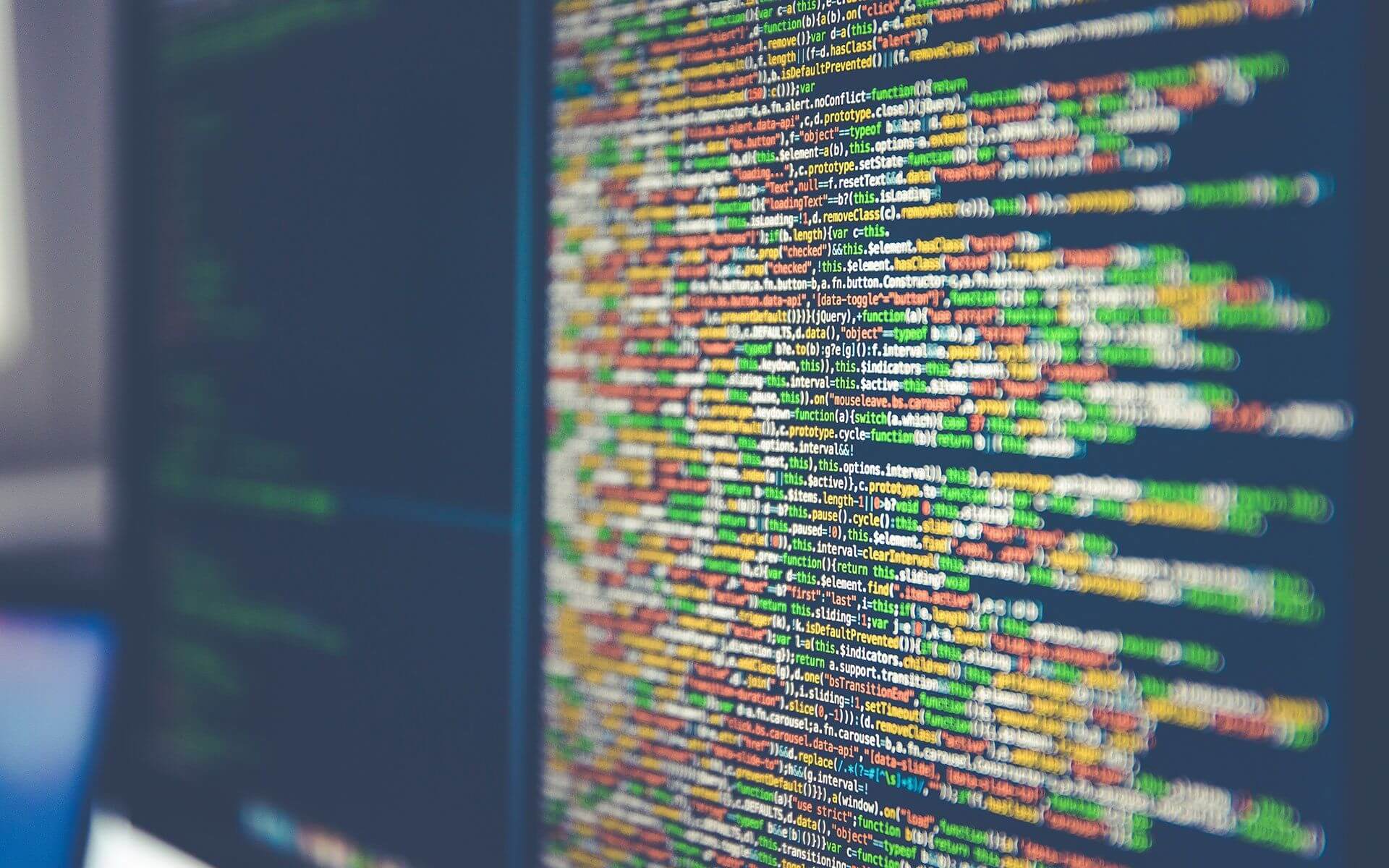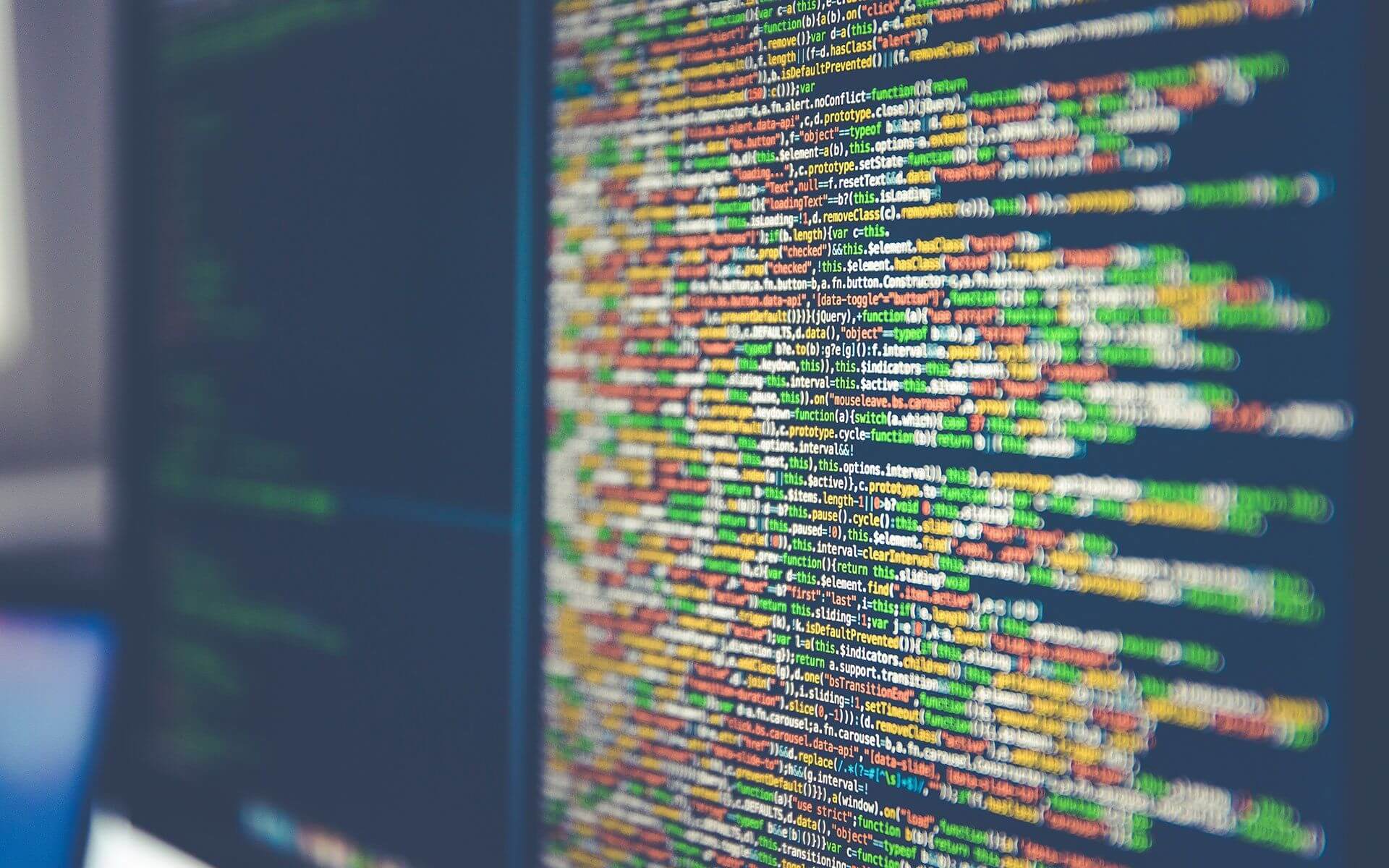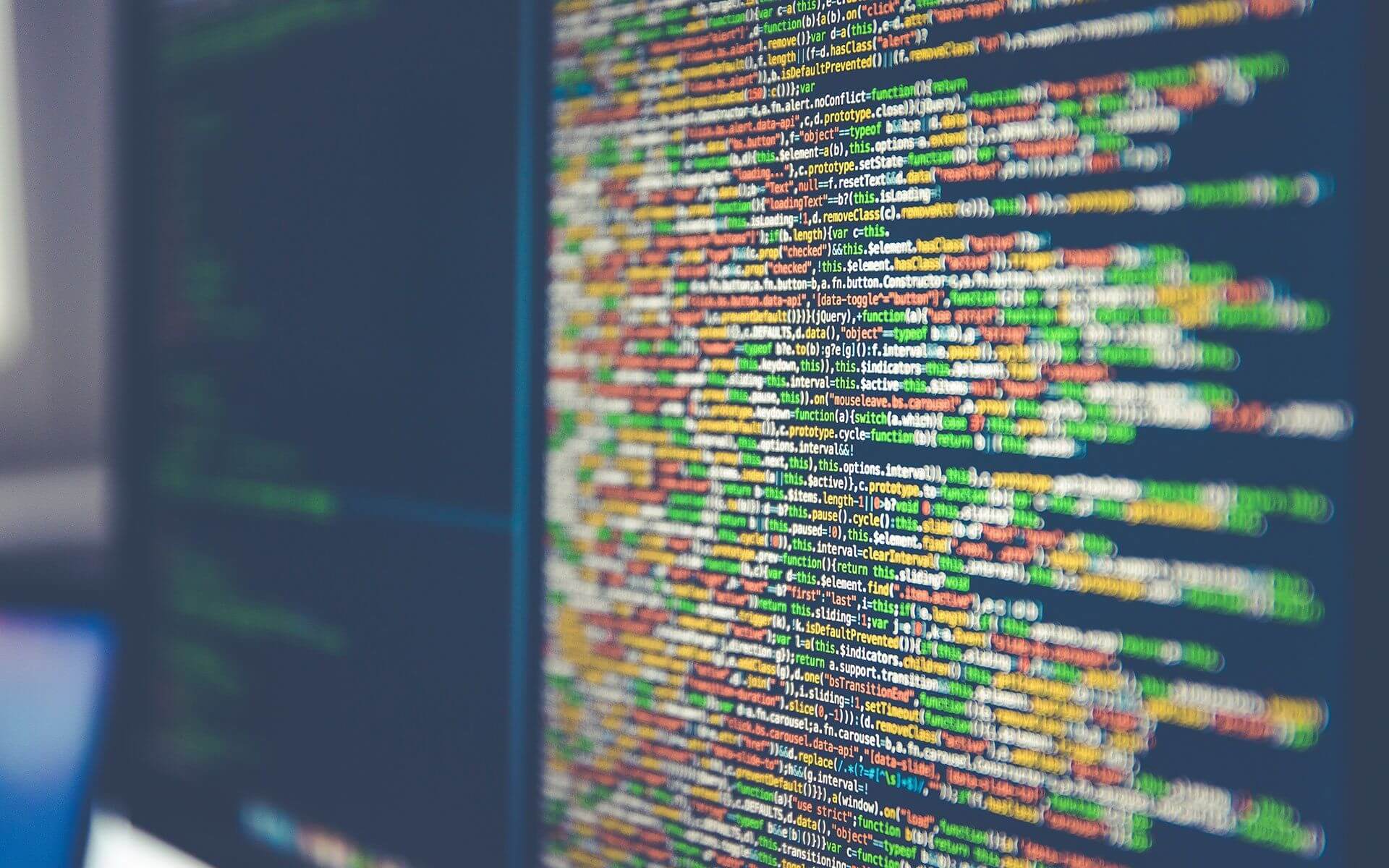 The Future of Technology: Will Everybody Benefit?
A conference entitled 'The future of technology: Will everybody benefit?' was organized on the fourth day of the Web Summit 2017, during which guests were invited to discuss their arguments for and against the thesis that technology development is beneficial to the entire human population. Among those taking part were:
Pat Gelsinger – CEO, VMware, presenting the arguments for.
Ross Mason – Founder, MuleSoft, presenting the arguments in rebuttal.
Jeremy Wilks – Presenter, Euronews, moderator of the debate.
Pat Gelsinger started off with the fairly obvious statement that technological progress cannot be held back, so we just have to learn to live with it. The world is still developing, and at this point in time four major trends can be identified:
Internet of Things (IoT),
mobile technologies,
Artificial Intelligence (AI),
cloud solutions.
Leaving aside the fact that progress in these areas cannot be stopped, it turns out that we are no longer able to live without it – yet these are relatively new solutions, and we can all remember the world without them. But technology makes life so much easier for us that we have become addicted to it. Sometimes it's good, as in the case of healthtech, where technology helps to treat patients more effectively, and we can detect and prevent disease faster thanks to more accurate diagnostic techniques.
The same is true in other areas such as smart houses or smart cars – these technologies greatly enhance the comfort level of our everyday lives. With these solutions we can not only live more comfortably, but also safer. We control what happens at home when we are not around, as the sensor system will let us know if someone is trying to break in, a window is open or the washing machine has been left on. Meanwhile, a smart car will take us from Point A to Point B, and then park automatically, reducing the risk of a collision or a dangerous accident.
The CEO of VMware also referred to specific numbers that undermine the oft-repeated belief that technology and automation take jobs off humans. According to him, paradoxically, technology has in fact created more jobs than it has eliminated. In addition, the jobs that have been rendered obsolete are the most dangerous, the hardest and even the most pointless ones (like street lamp lighters, or ice suppliers, which used to be very common occupations), creating space for more creative professions. People are the source of technology and innovation. Technology cannot reproduce or improve completely by itself – someone needs to create, supervise or repair it. New areas of the economy are also developing, because technology creates demand for completely new services, and allows us, and our products or services, to reach places we would not have been able to get to in the past.
The technology of exclusion
In countering these arguments, Ross Mason, the founder of MuleSoft, presented a far less optimistic perspective of the impact of technology on social development. He focused on the dangers of technology above all, such as exclusion, information chaos and cyberterrorism.
In contrast to Pat Gelsinger's enchantment with the development of healthtech, he pointed out that many people and entire families are living in poverty in the world today, on less than a dollar a day, so they can't – and in the near future still won't be able to – afford treatment based on modern technologies. As with smart houses and smart cars, the technologies used in medicine increase the quality of life for people whose quality of life is already relatively high. On the other hand, the poorest people are excluded from these benefits, nor do they usually have the chance to get jobs generated by technological development. Such jobs are primarily for highly skilled professionals, which requires an expensive education. Technology is so conducive to inequality that it can itself be regarded as a threat to communities on the periphery of the global economy.
Politics
Politics constitutes another threat, as we saw in the recent US elections which Russia is highly likely to have been involved in. In fact, after recent events in the US and around the world, we will never be sure whether elections are truly democratic. This example makes it very clear that modern technology can lead to us being controlled from the outside. Political deals are made to the benefit of those that have enough resources and a clear goal to achieve, but for whom the good of John Q. Citizen is not necessarily the most important priority. Technology can be a terrible, powerful weapon, and a lethal threat in the hands of the wrong people.
Automation, Robotics, Artificial Intelligence
We create new, intelligent solutions which we are proud of. But we must be careful not to create something that will come back to threaten us in the future. We cannot predict all the potential effects of creating artificial intelligence, yet we strive to create the most intelligent machines in our own image. Brilliant minds are working on AI, robotics and other powerful technologies, but we do not know what all this will lead to. And we can't turn back the clock.
Of course the counter-argument here is that everything is a matter of proper regulation and legal provisions.
"Let's shape the future but in a sustainable way" – concluded Pat Gelsinger.
We should not be afraid of progress, because otherwise we would never have emerged from the Stone Age. We need to engage in political discussions on technology, in order to have some control over the direction in which technology is headed. Most importantly, we should focus on how to use technology in the best way, focusing on the benefits: for the planet, for health, for the economy.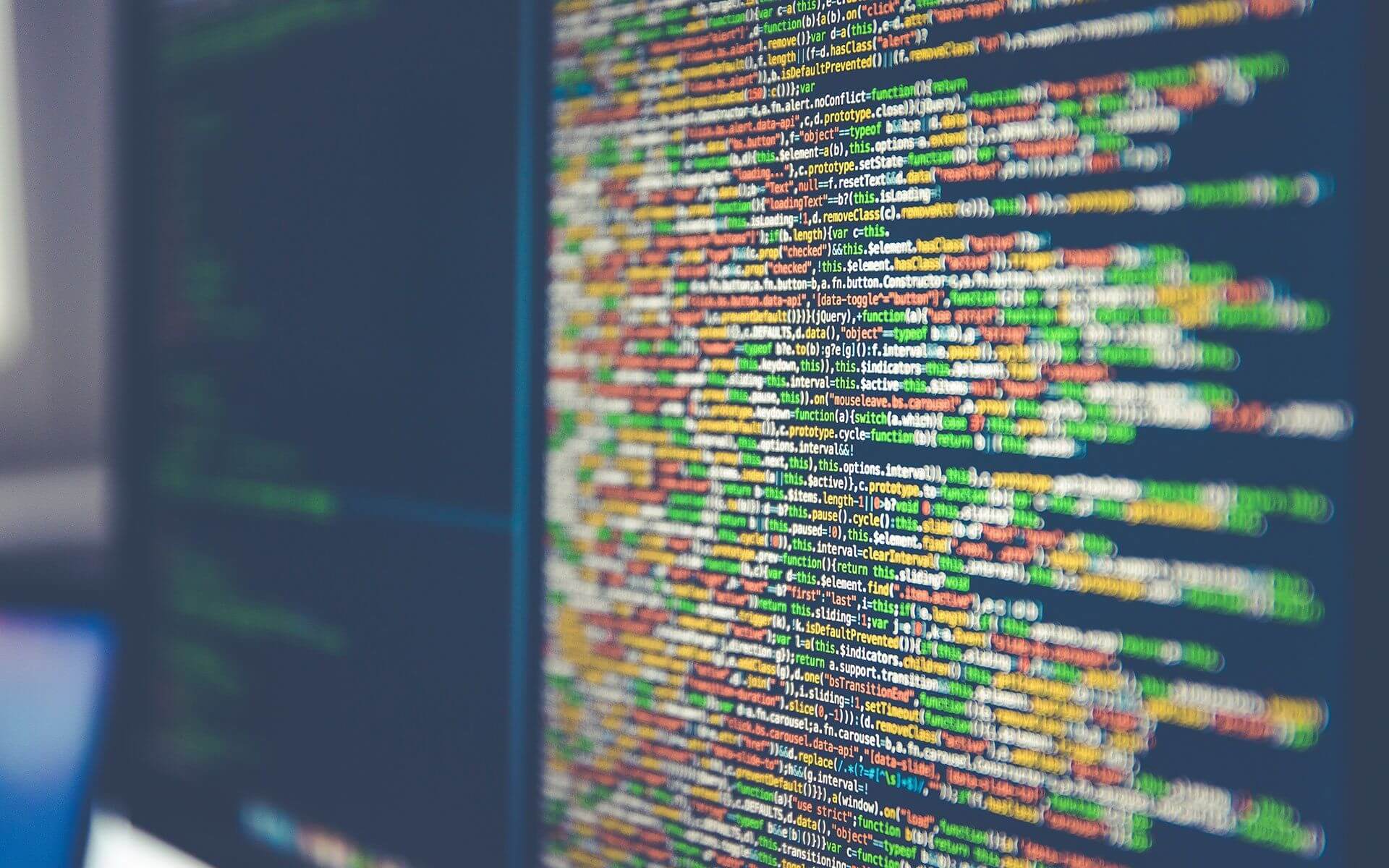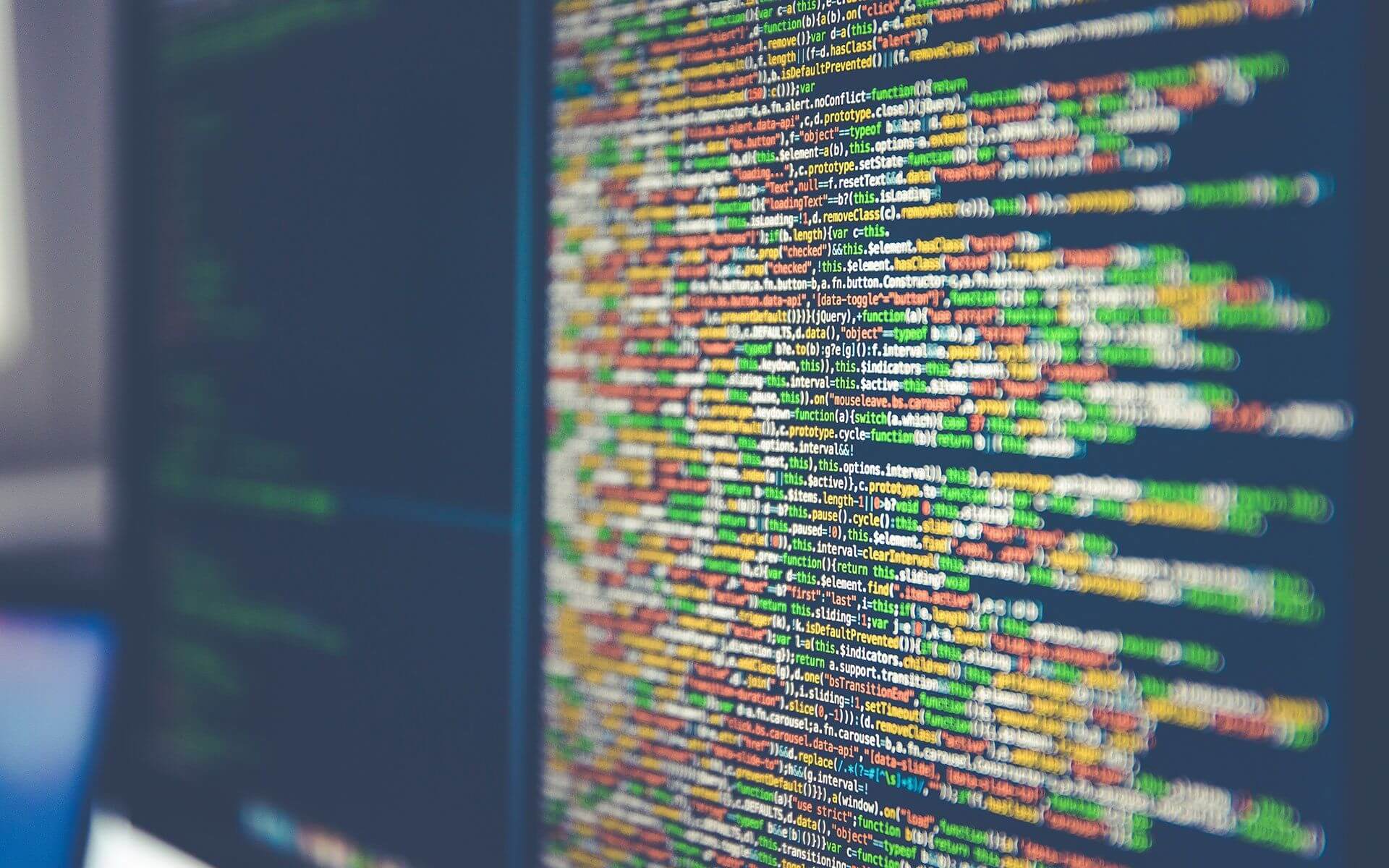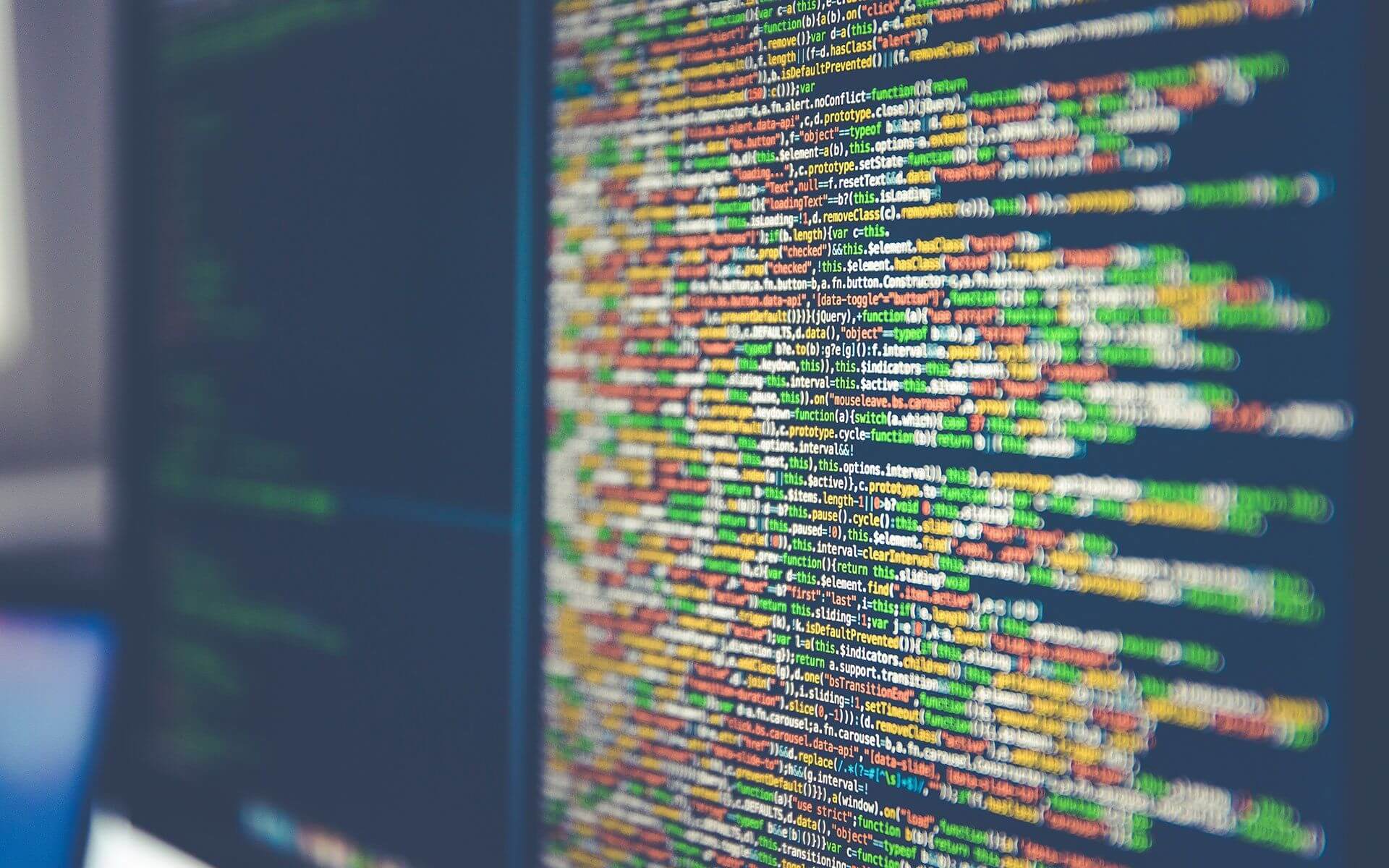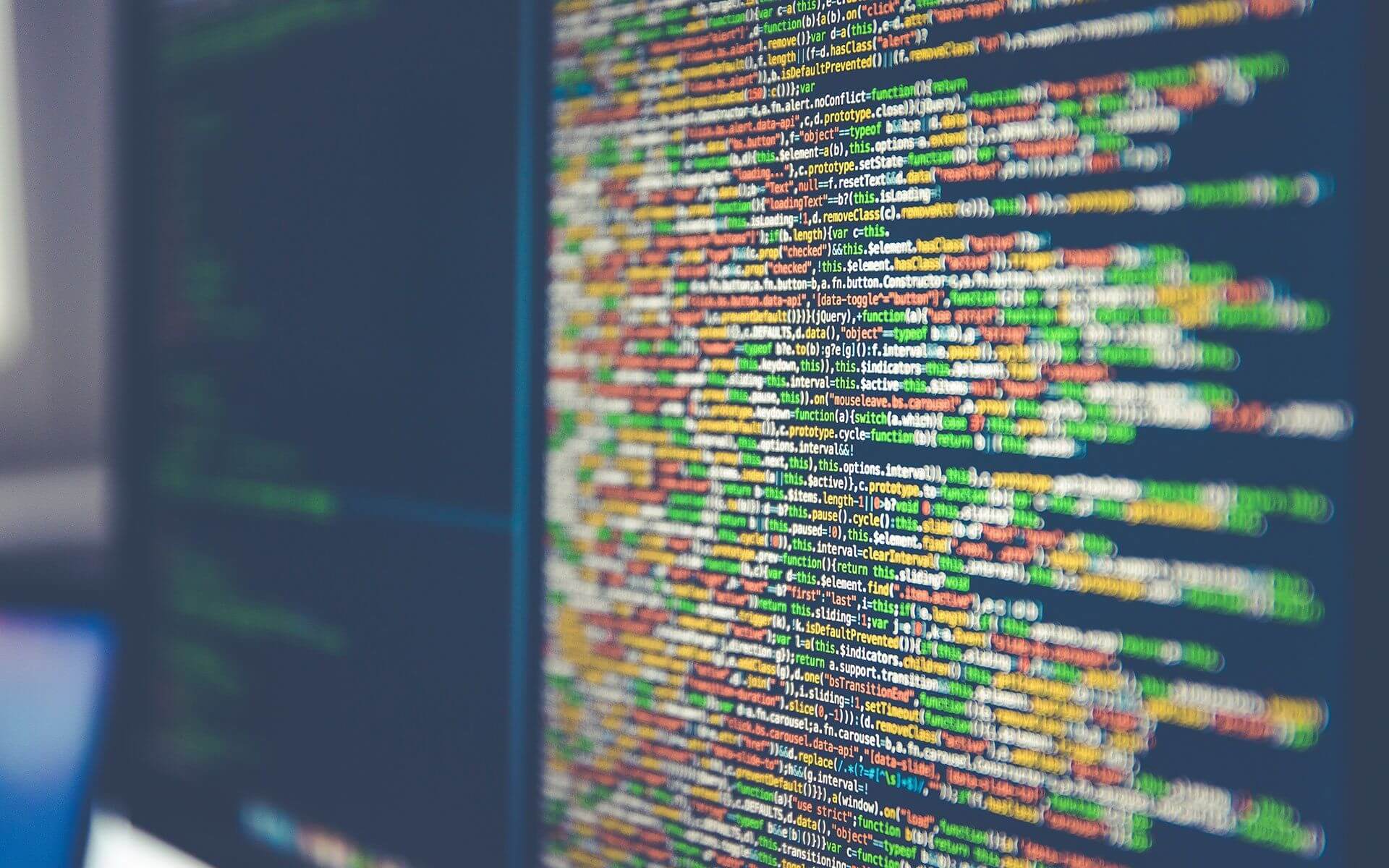 Web Summit – Uber, Start-ups and the Internet of Everything
Uber strikes again!
In the meantime, however, I found some time to go and listen what is going on at the main stage, where the CEO of Uber talked about his vision of creating an Uber for helicopter flights (a pretty daring vision) and argued that the mission of the company is to make owning cars unprofitable. He forecasts that the cost of his services will be lower than people having their own cars. This point of view, of course, is interesting, but Uber drivers themselves probably don't entirely agree with him, since they have exploited the situation by announcing a strike in Lisbon against the low rates enforced by the company. Since Uber will not operate from 3:00 p.m., the Web Summit will definitely benefit the Lisbon metro.
Mentor Hours – support for start-ups
For me, personally, it was a day I was particularly looking forward to because I was going to take part in the Mentor Hours, networking meetings with the representatives of start-up companies. There was a huge amount of interest, but due to time limitations, I managed to meet only three companies.
The first company offers a 360 degree multi-level tool for HR and internal team assessments (sales, HR, accounting, and IT teams). Their tool is used to study issues related to communication, the flow of information and cooperation with internal and external clients. The start-up is at the stage of sourcing the first companies that will pay for the service. During the conversation, we initially determined that we will test their tool internally at JCommerce, and work on improving and developing the system while doing so.
Another start-up, this time from the US, is already in the beta phase, with funding and customers secured. The product itself is at the MVP stage (Minimum Viable Product, a product with just enough features to satisfy the early customers and to provide feedback for future product development). The idea is to combine elements of VOD and a social network. The start-up owners have expressed the need for consulting support in terms of an evaluation of technology, coding and applied solutions.
The third company is fresh and inventive but is at the alpha stage, which means they have no ready-made solution yet. Its founders want to create a portal for "green building" architects (sustainable architecture). They asked for assistance which would be based on a preliminary technological analysis and an indication of the solutions that could be used to create the MVP.
Internet of Everything – Round Tables
Finally, I went to the Round Table meeting of the Internet of Things (IoT) discussion group where we discussed the challenges of this technology. The theme is extensive, so we touched upon just the tip of the iceberg, because other topics came from hardware or electronics experts, and still others from people working with software. Ultimately, we all agreed that continuous cross-technology training and cross-technological collaboration is required in every single IoT project. A great example of this is JCommerce's project for the Swiss company Bystronic, where we have great .NET developers working directly on PLCs (hardware drivers), and vice versa – PLC programmers using .NET. An interesting summary of the meeting was given by a representative of CISCO, who said that his company has begun to define IoT as an Internet of Everything (IoE), which is actually the most accurate reflection of the situation as it stands.
The third day of the Web Summit was very intense for me, because it was my last day at the conference. Tomorrow I am going to Stuttgart for another conference, this time BlechExpo, where I will get to know the latest solutions and trends offered by Industry 4.0.
The rest of the JCommerce team is staying in Lisbon, so you'll still have the chance to meet them.
For me it's time to say goodbye but I hope that next year we'll meet at the Web Summit as well!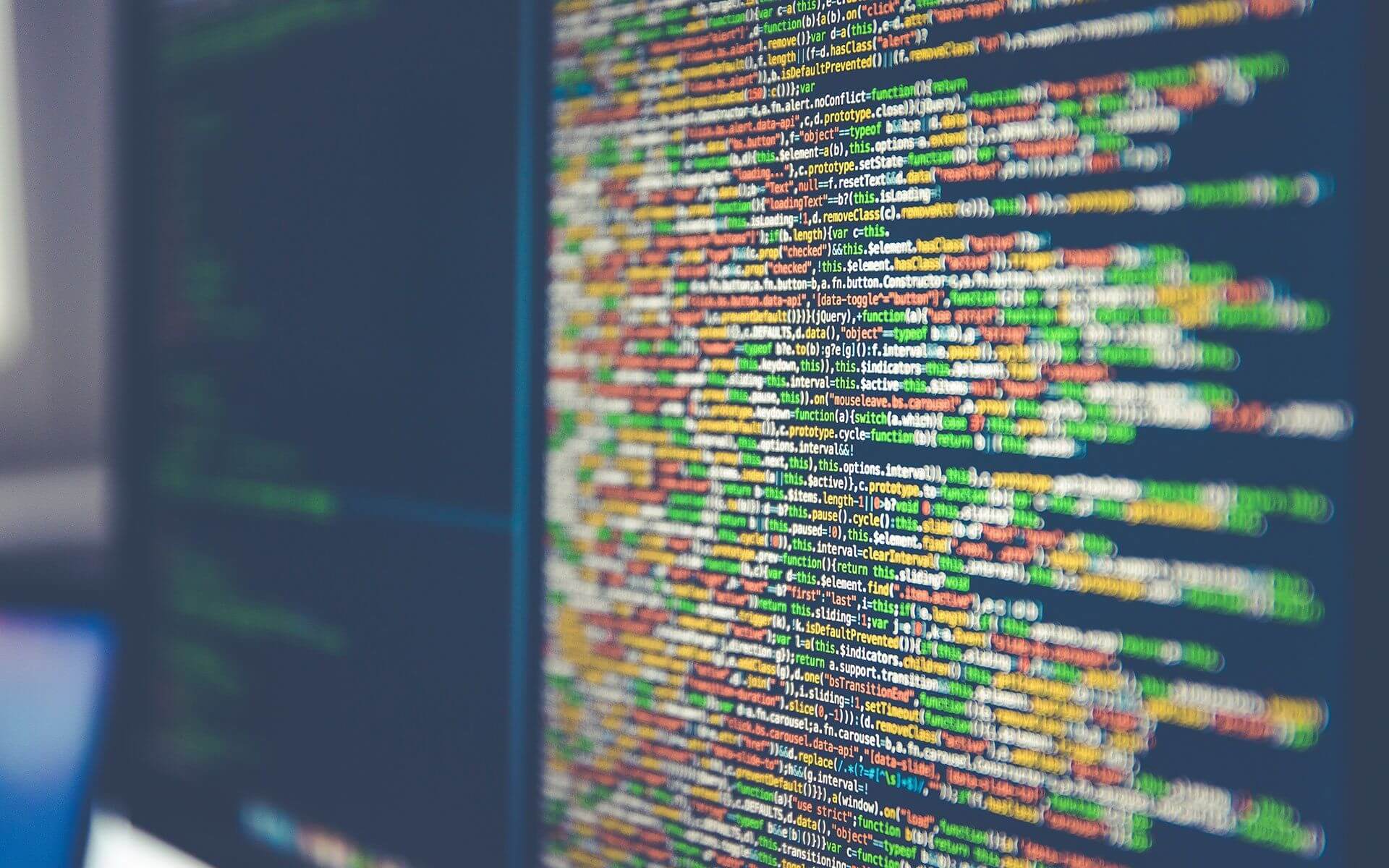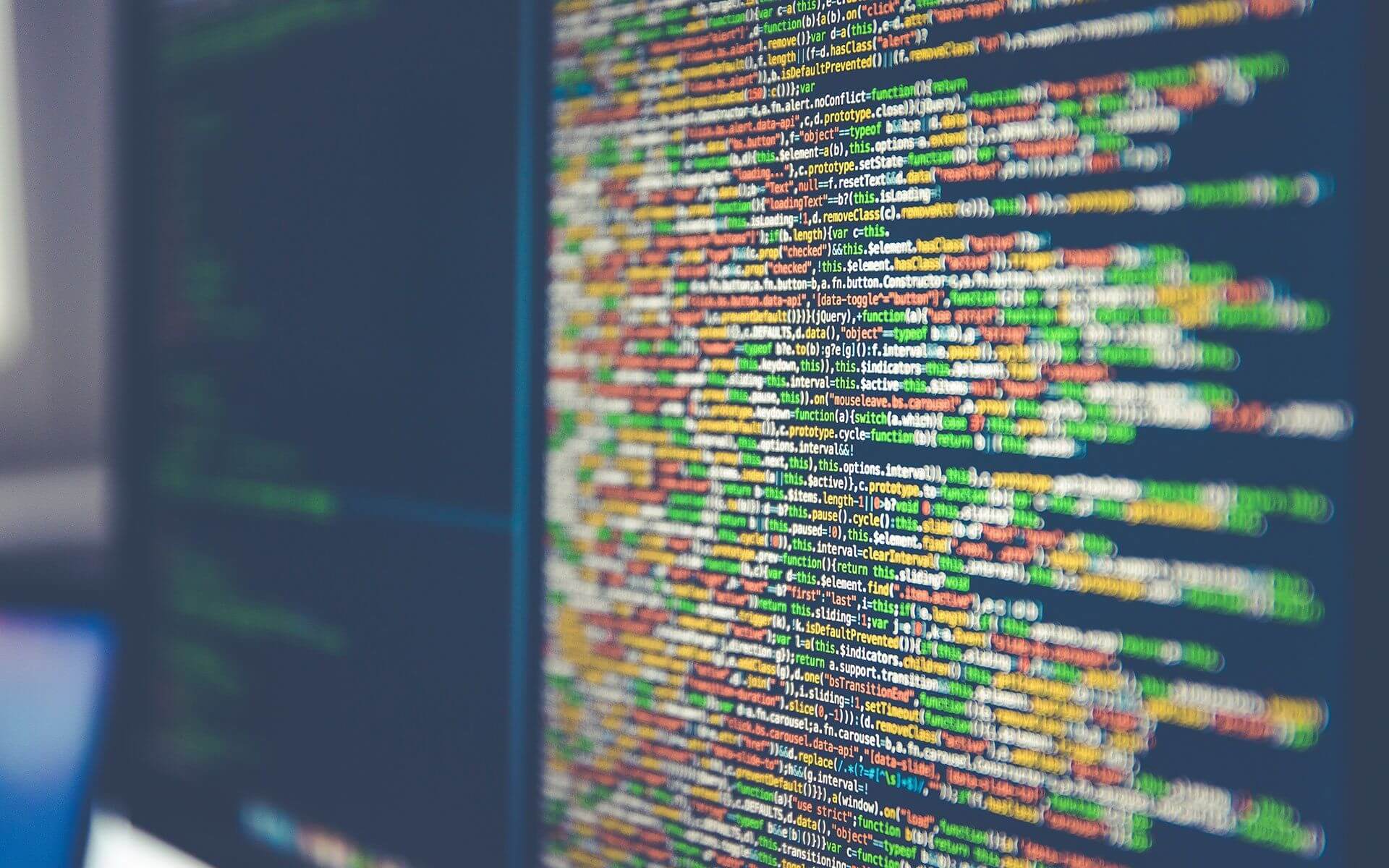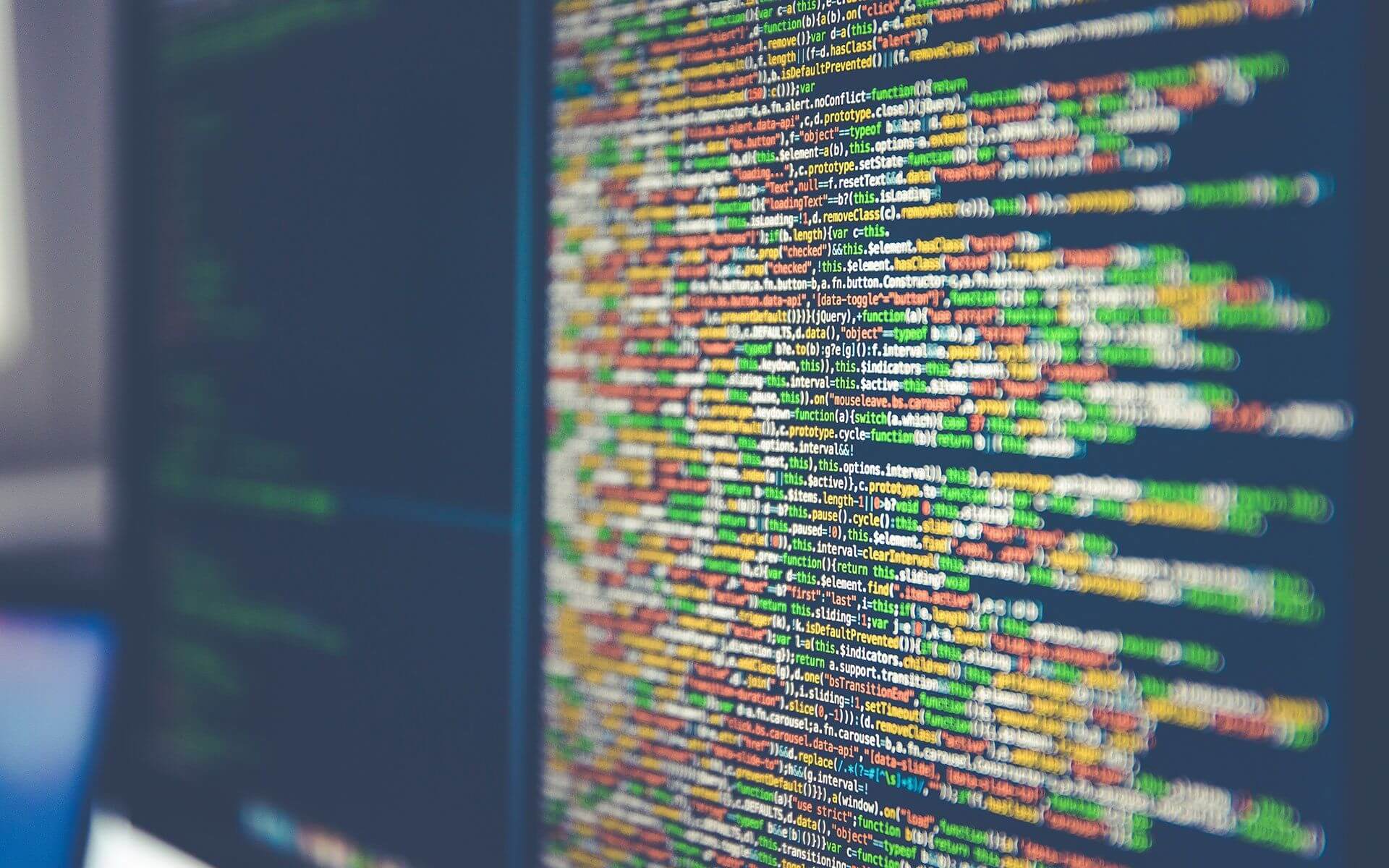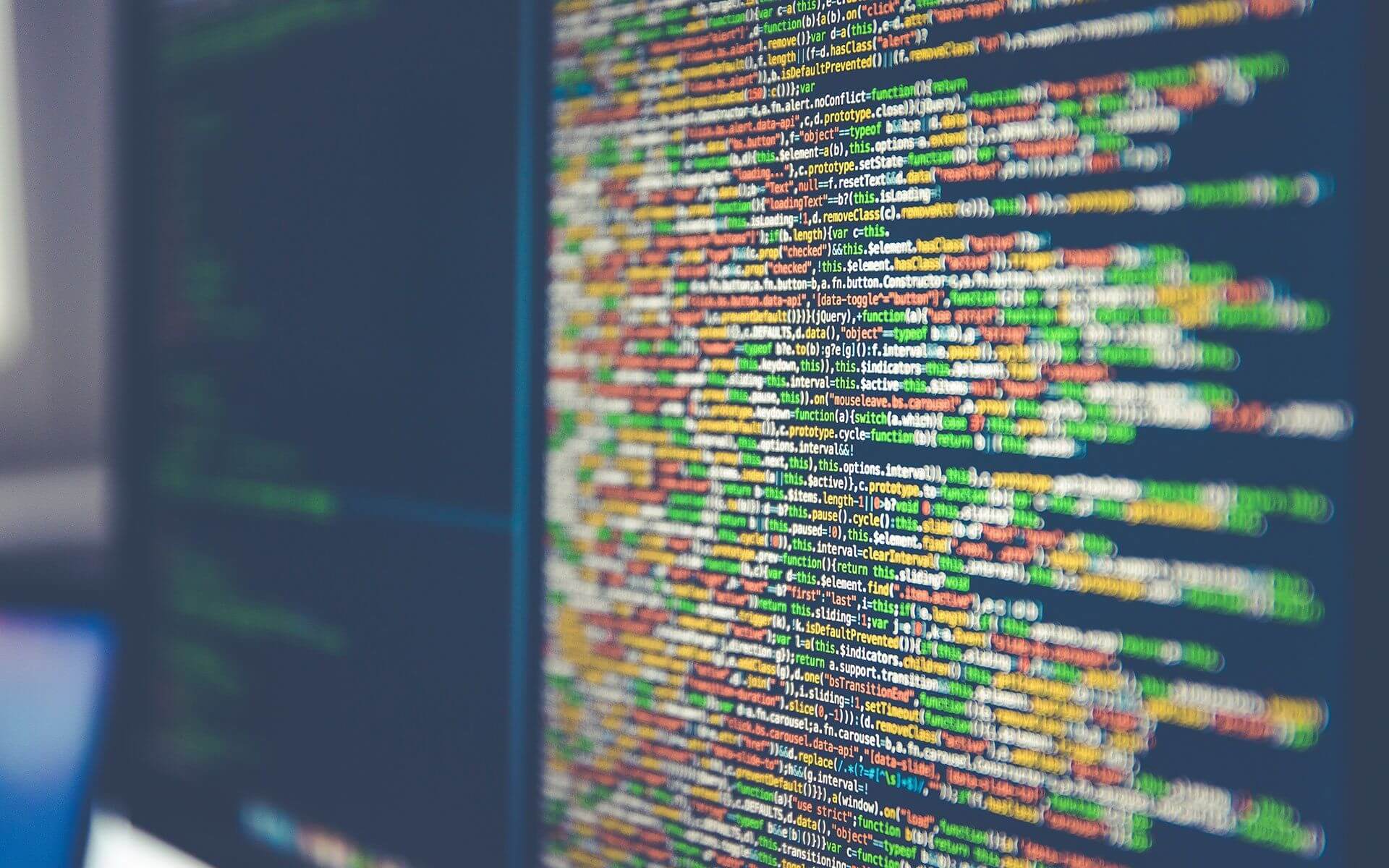 The hottest topics from the Web Summit 2017! [video]
Watch our short summary of the hottest IT trends that were presented during the second day of the event:
During the second day at one of the largest technology conferences in the world, it was easy to see what the most important trends in the industry are. At the conferences and between the aisles where the largest technology companies from the four corners of the globe had exhibited, the following topics were featured:
Blockchain – which is no longer associated only with Bitcoin and cryptocurrencies, but is showing increased potential, enabling instant, free and secure transactions between parties from all over the world.
Devops culture – the latest and hottest concept of IT project management and software development, which means automation and monitoring at all stages of software development, from integration, testing, and releasing to deploymentand infrastructure management.
IT Transformation – a complete, large-scale change to an organization's IT systems, business rules and even its culture.
So it seems that these topics are going to be increasingly popular in the near future and we will be watching them closely.
What next?
The next day at the Web Summit is primarily about Fintech, which means computer technologies that change worldwide banking, financial and insurance services.
More on this topics tomorrow!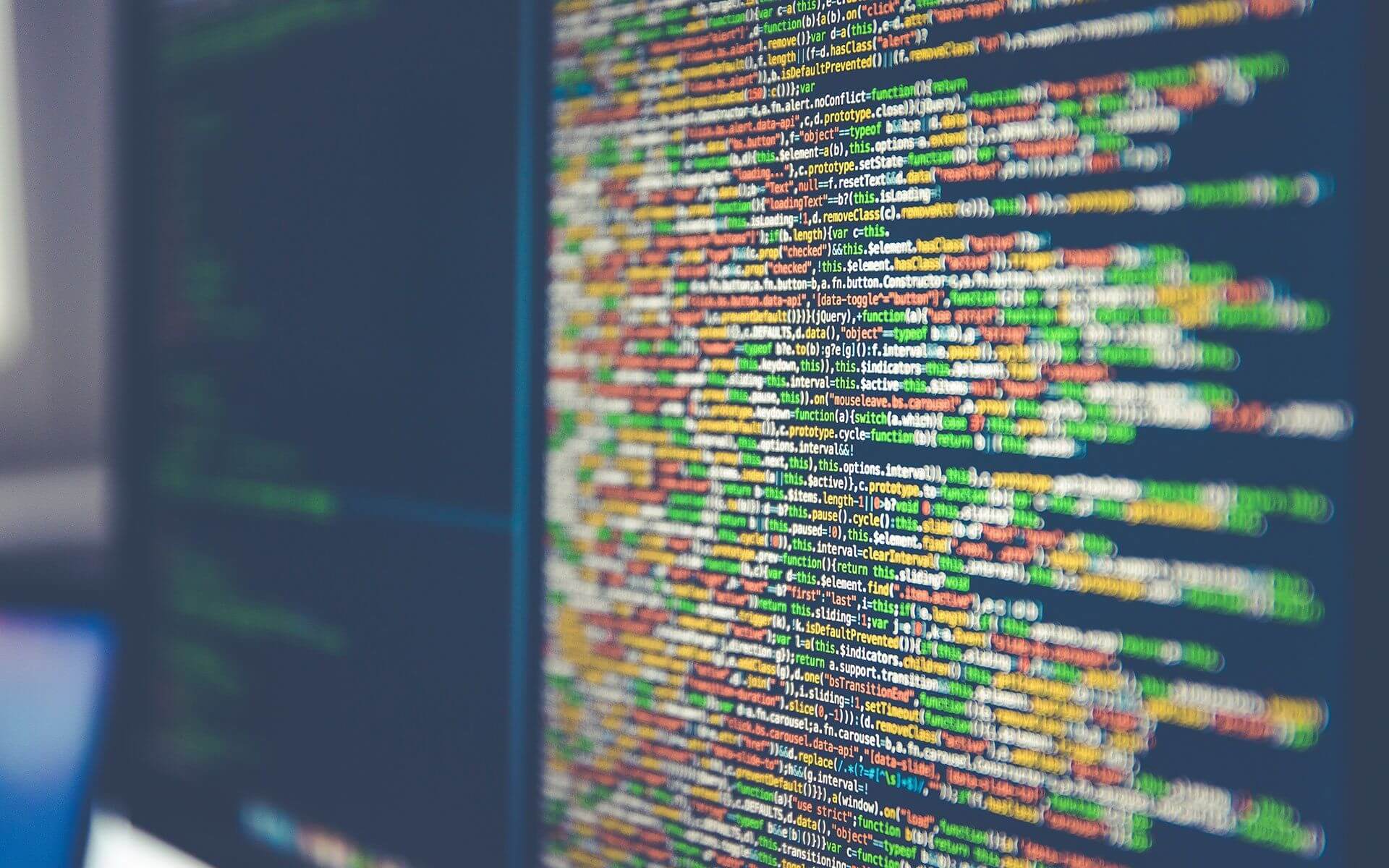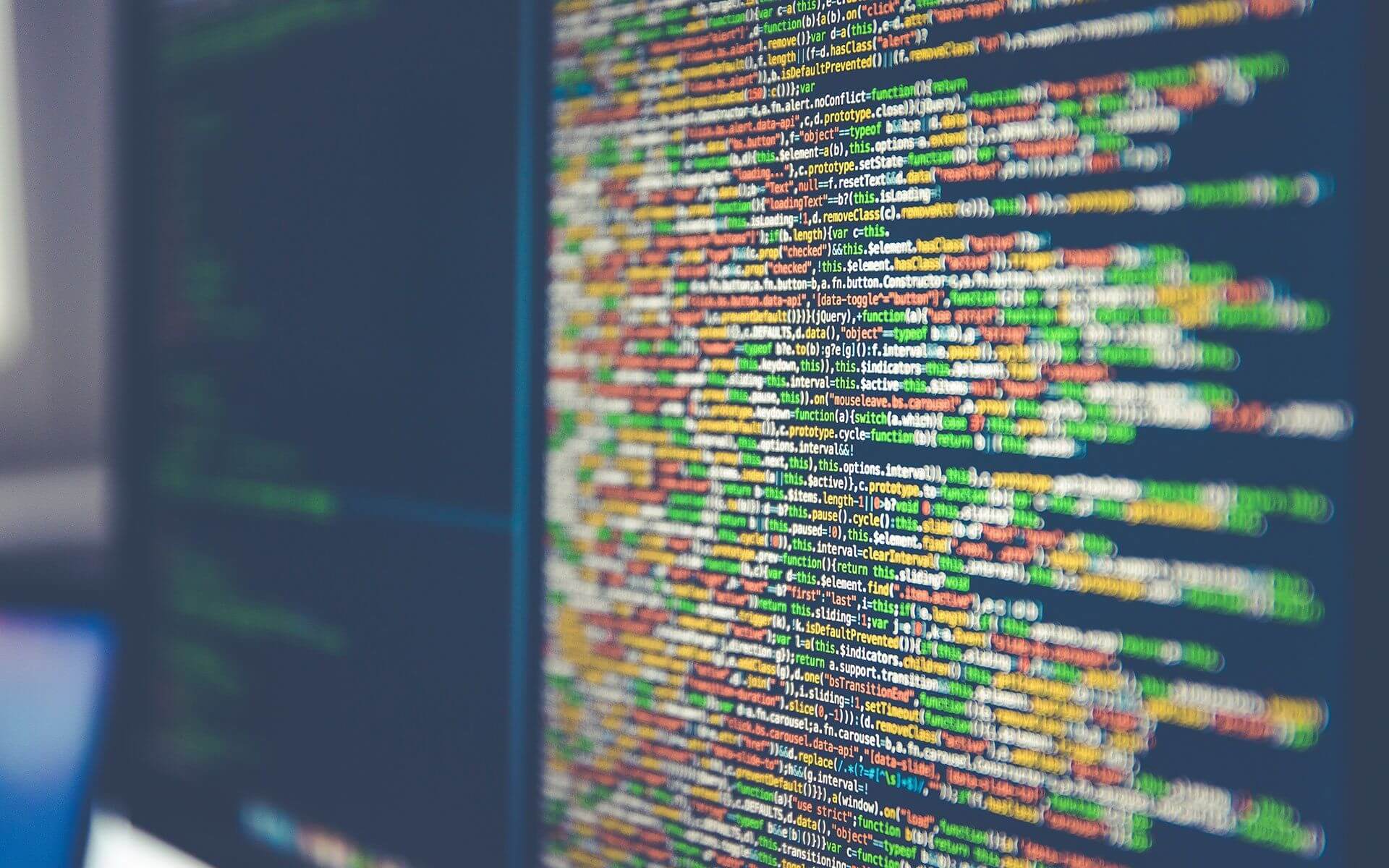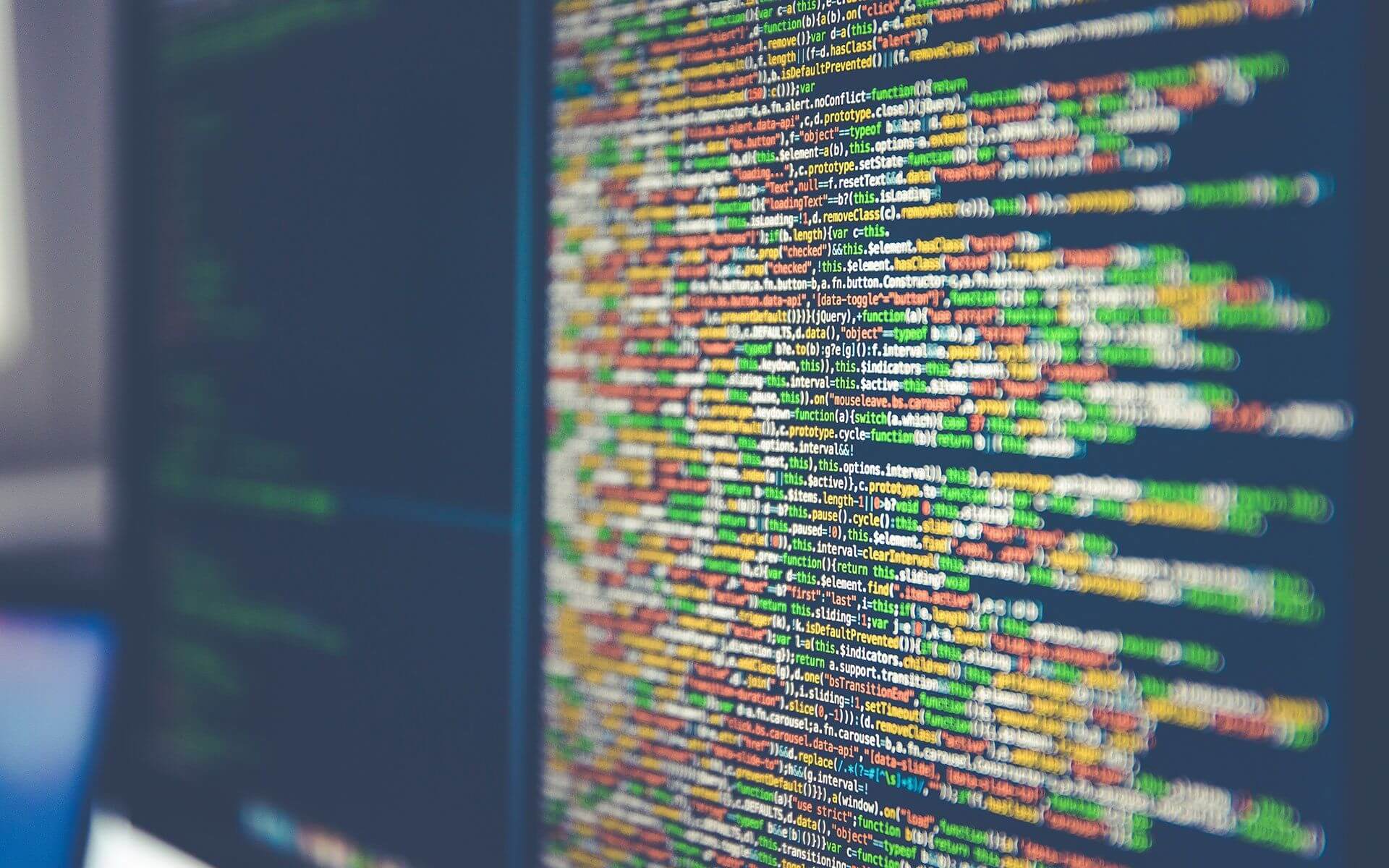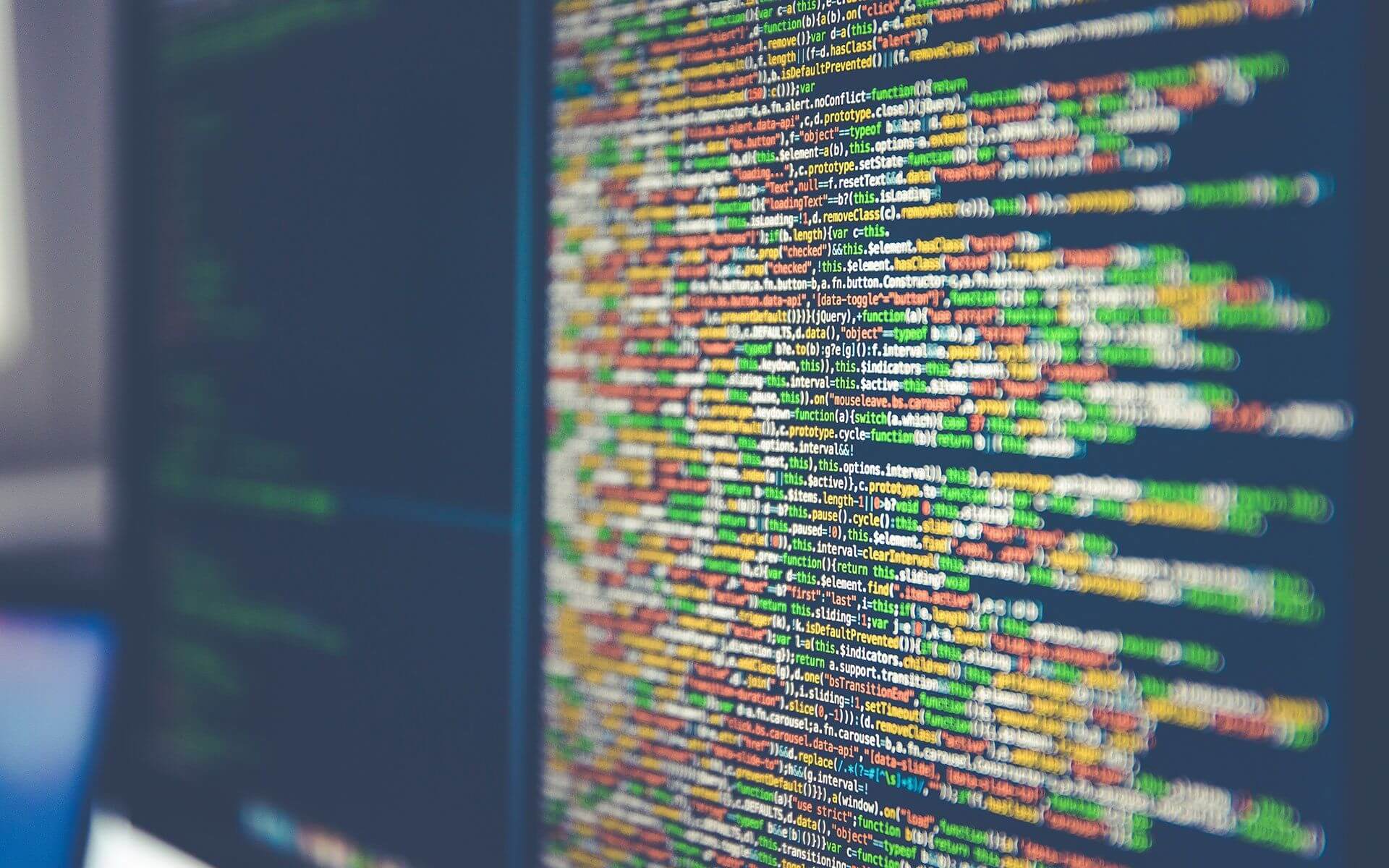 JCommerce at the Web Summit 2017 in Lisbon
JPeople at the Web Summit say hello!
Feel free to contact us via the Web Summit App!
We arrived in Lisbon from Katowice on Saturday to prepare for the conference, but it was not until Monday that everything really got started. The inauguration evening drew crowds who wanted to know what direction the industry is going in and what kind of surprises are being prepared by technological giants, and how the world is reacting to these changes. The special guests and speakers included representatives of both the business and political worlds.
After the inauguration, the participants are waiting impatiently for further attractions, of which there are plenty. As of today, the marathon of conferences and meetings will begin, during which we will have the opportunity to listen to celebrities such as:
Brad Smith – President of Microsoft
Werner Vogels – Chief Technology Officer of Amazon
Gillian Tans – President and CEO of Booking.com
Sean Red – Co-founder of Tinder
Brian Krzanich – CEO of Intel
Stewart Butterfield – Co-founder of Slack
the former President of France Francois Hollande
people from Uber, Google, Facebook, Messenger and many more.
What are our plans for the Web Summit?
Of course we will always be available for visitors at our booth at Pavilion FIL 3, Booth B 614, but besides that you can also meet us at conferences, Round Tables and Mentor Hours, and at the Summit Pub as well 😉 We promise to be everywhere!
On Wednesday 8 November from 11:30 am, Radek Szmit will take part in one-to-one meetings for startups, answering questions related to IT systems deployment, software development and effective IT solutions for innovative technology projects, as well as outsourcing IT developers and teams.
Tomorrow we will share the report from the first conferences and meetings at the Web Summit with you. Stay tuned!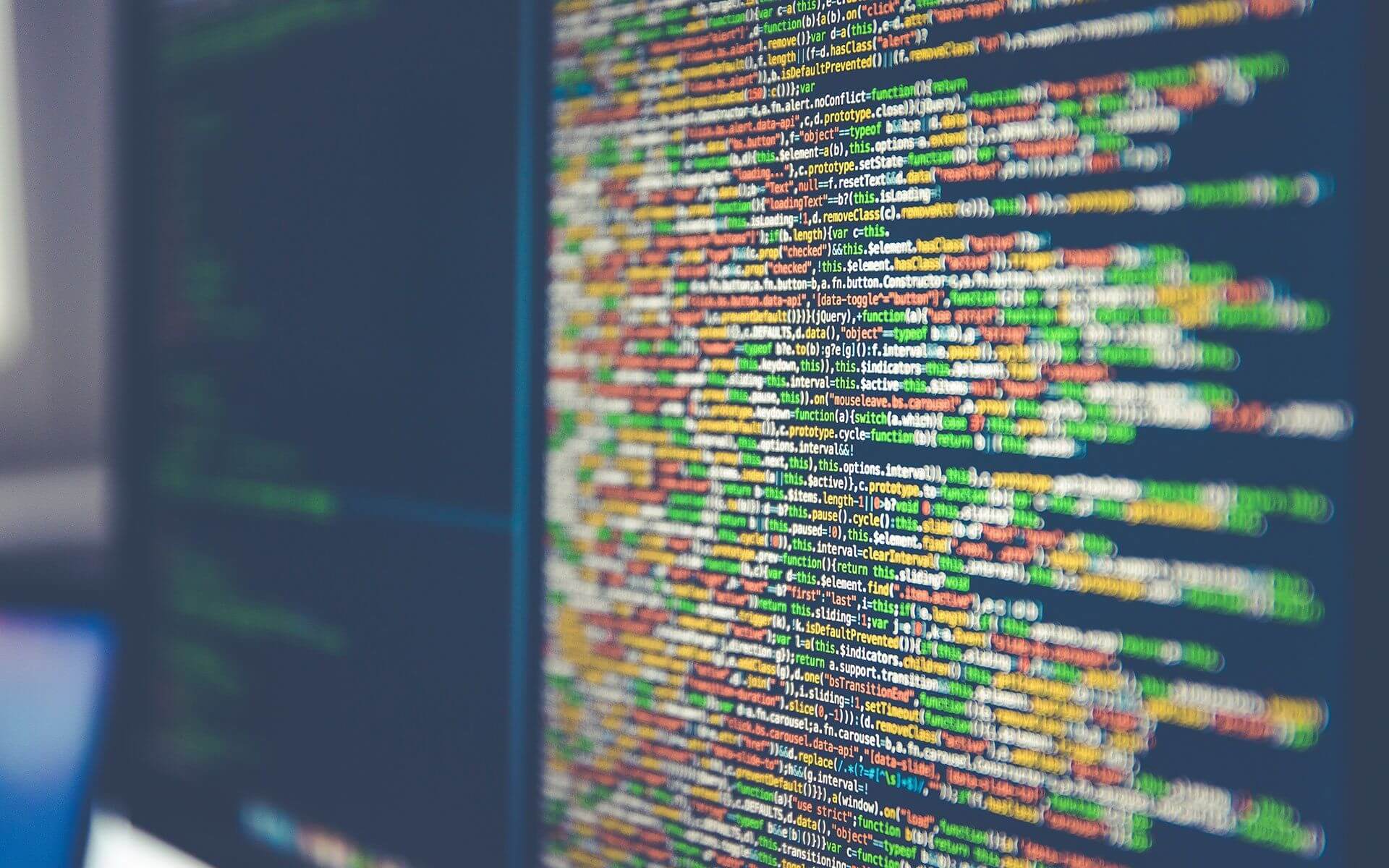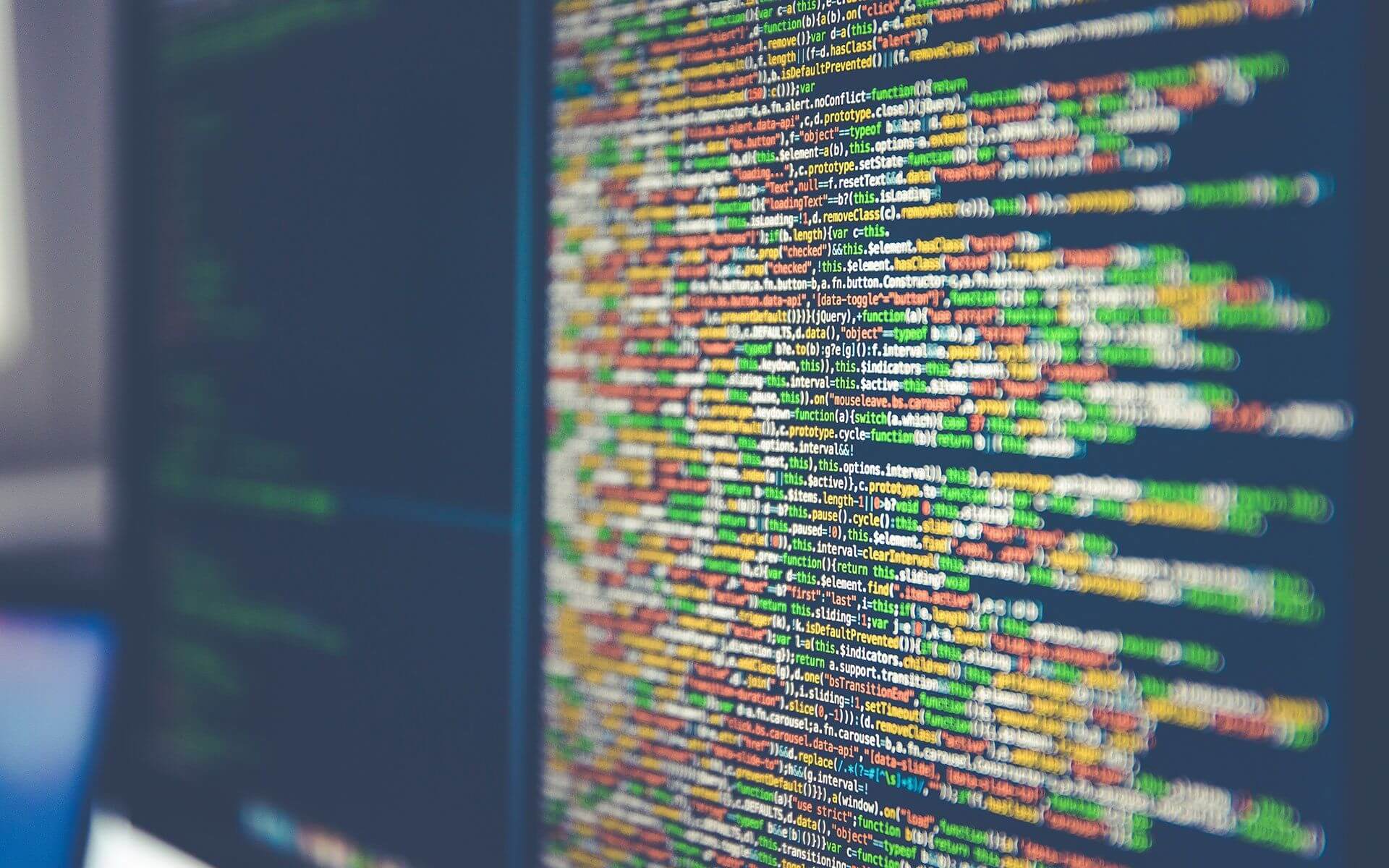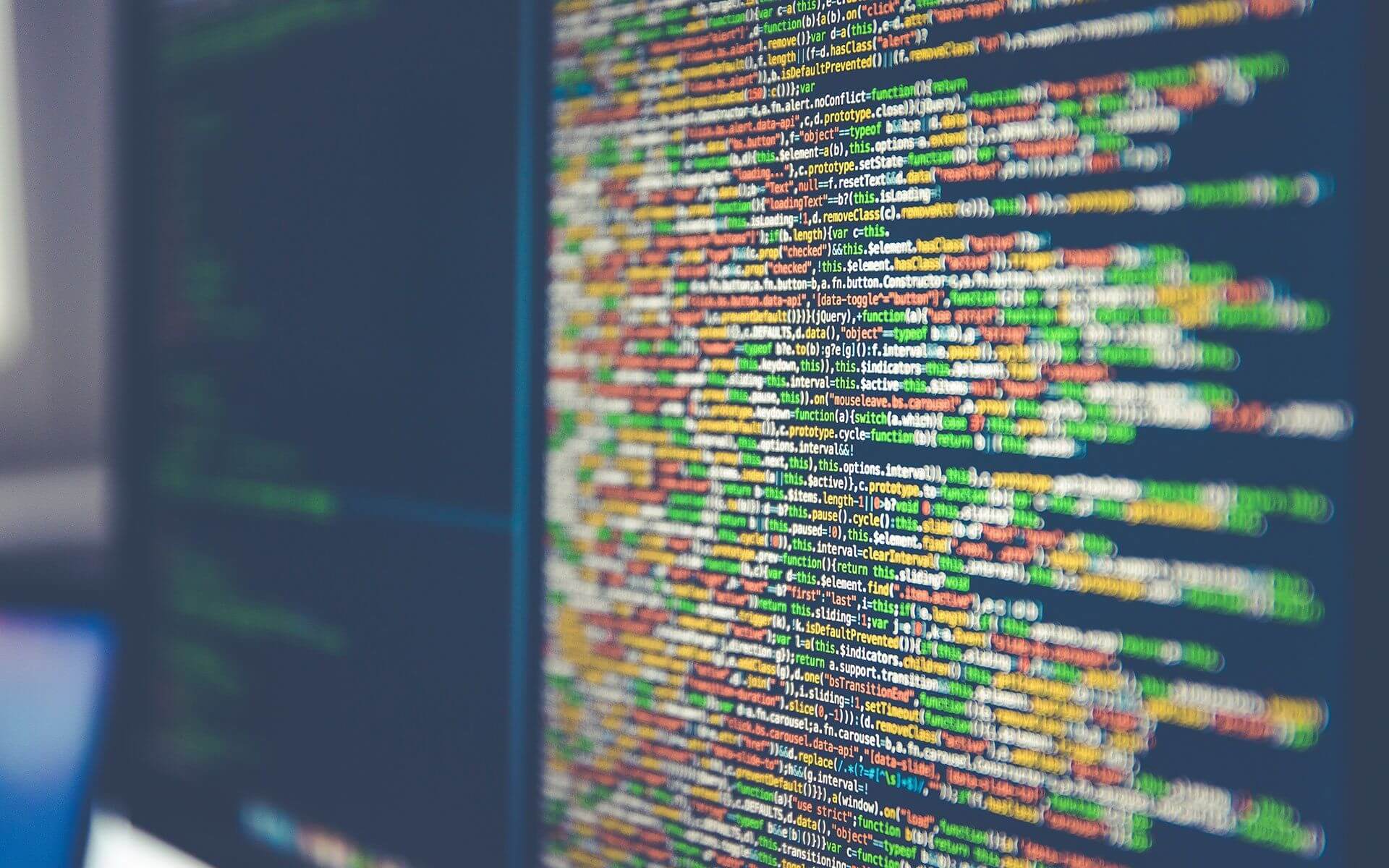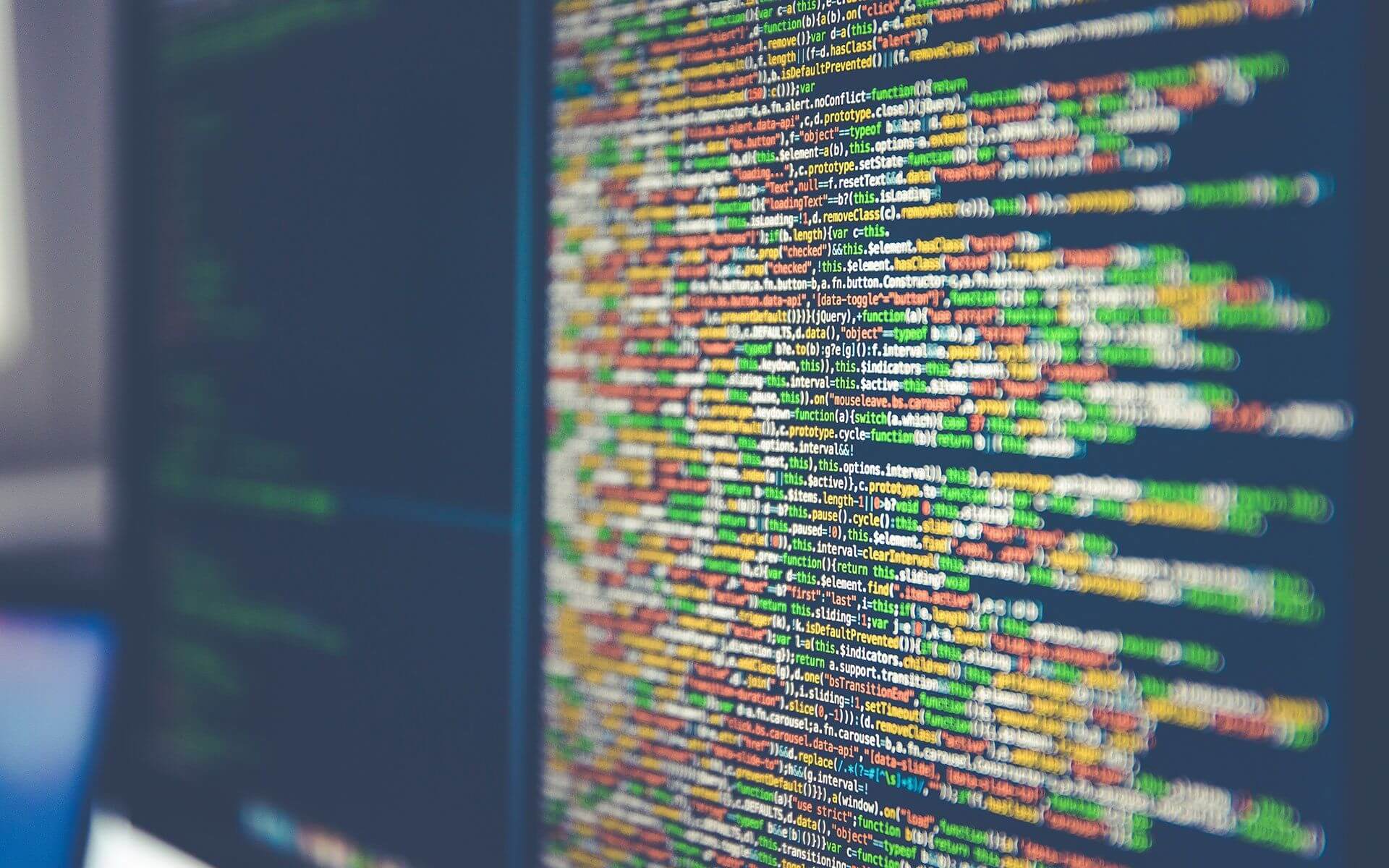 Security of Nearshore Collaboration – Outsource to Europe 2014
This year, companies and industry representatives from Southeast Europe and the Nordic countries (IT/Media) were present at this event. Local investors and journalists also gained an insight into how the Scandinavian ICT/Media market might be beneficial in terms of cooperating with external IT Service Providers from the CEE region. The Minister for Upper Secondary School and Adult Education and Training in the Swedish Government – Aida Hadžialić (the youngest ever minister in Sweden) gave a very inspirational speech on the current geopolitical situation in the region, as well as a future perspective in partnering with the Nordic IT hub and areas in which companies from the Pan-European block might be successful delivering services to Northern European clients.
There was also a special place for a JCommerce representative, among 10 speakers selected to share their domain knowledge and expertise. As JCommerce IT Outsourcing Partner, I provided insights into the security of business collaboration,  and also focused on the risks involved in hiring the wrong outsourcing vendor; as well as intellectual property policies, procedural mistakes and outsourcing management responsibility. Afterwards, I summed up the speech with some solutions for potential risks of collaboration and presented ideas on how to hire the right vendor, how to build quality assurance and how to implement effective software development methodology.
After my keynote speech, another great speaker (Mr. Frederik von Essen) was invited to present the most promising business areas for outsourcing for the next couple of years. Moreover, he presented some of the top trends for the next 5 years time, which Software Providers will have to face:
– Cloud/Client computing
– Software-Defined Applications and Infrastructure
– Web-Scale
– IT Risk Based Security and Self-Protection
– Big Data
– Advance, Pervasive and Invisible Analytics
– 3D Printing
– The Internet of Things
and many more…
It was a pleasure for me to take part in the event. Hopefully Outsource to Europe has helped most attendees find the key to crucial aspects of outsourcing partnerships and JCommerce will be inundated with requests for software development services!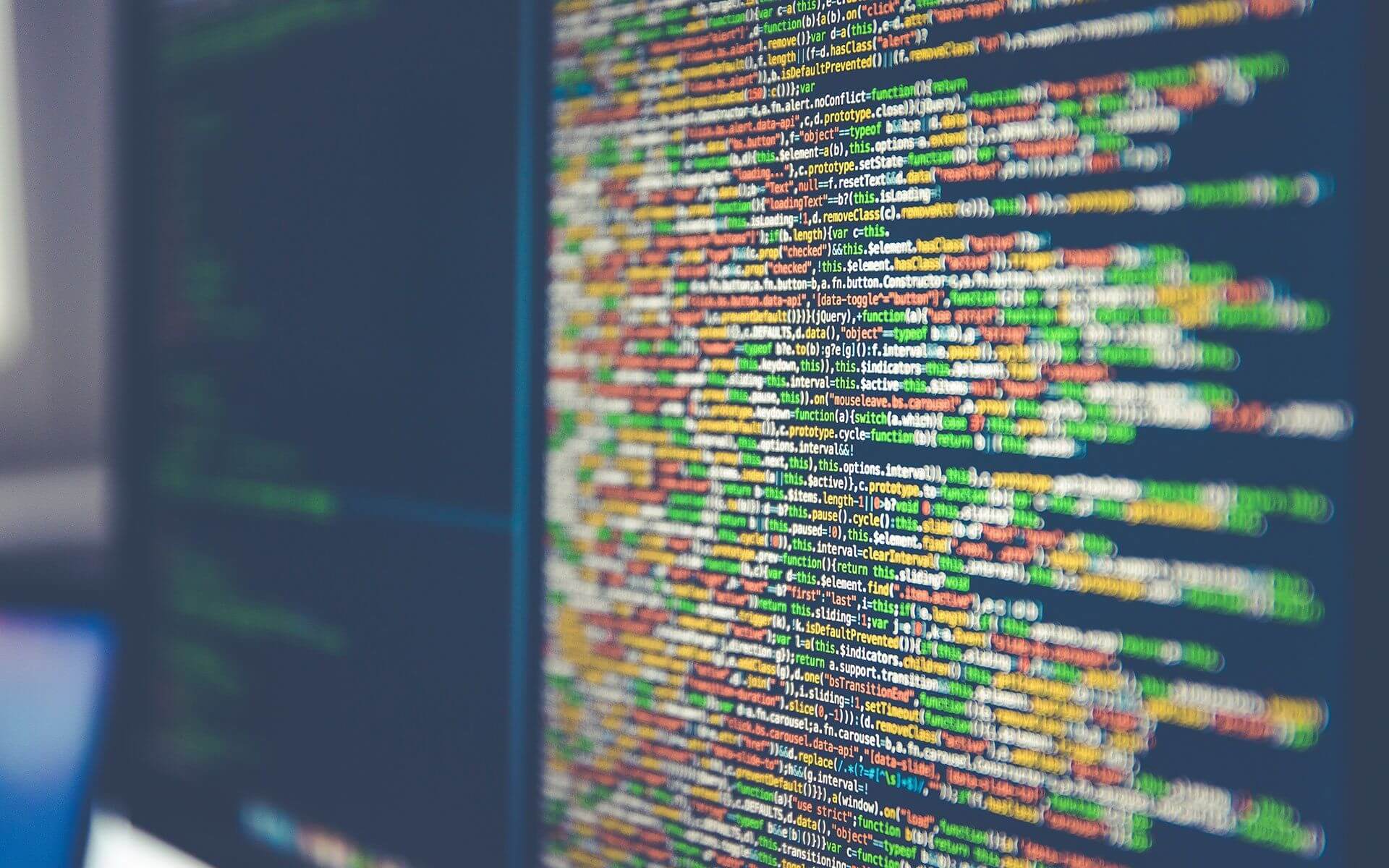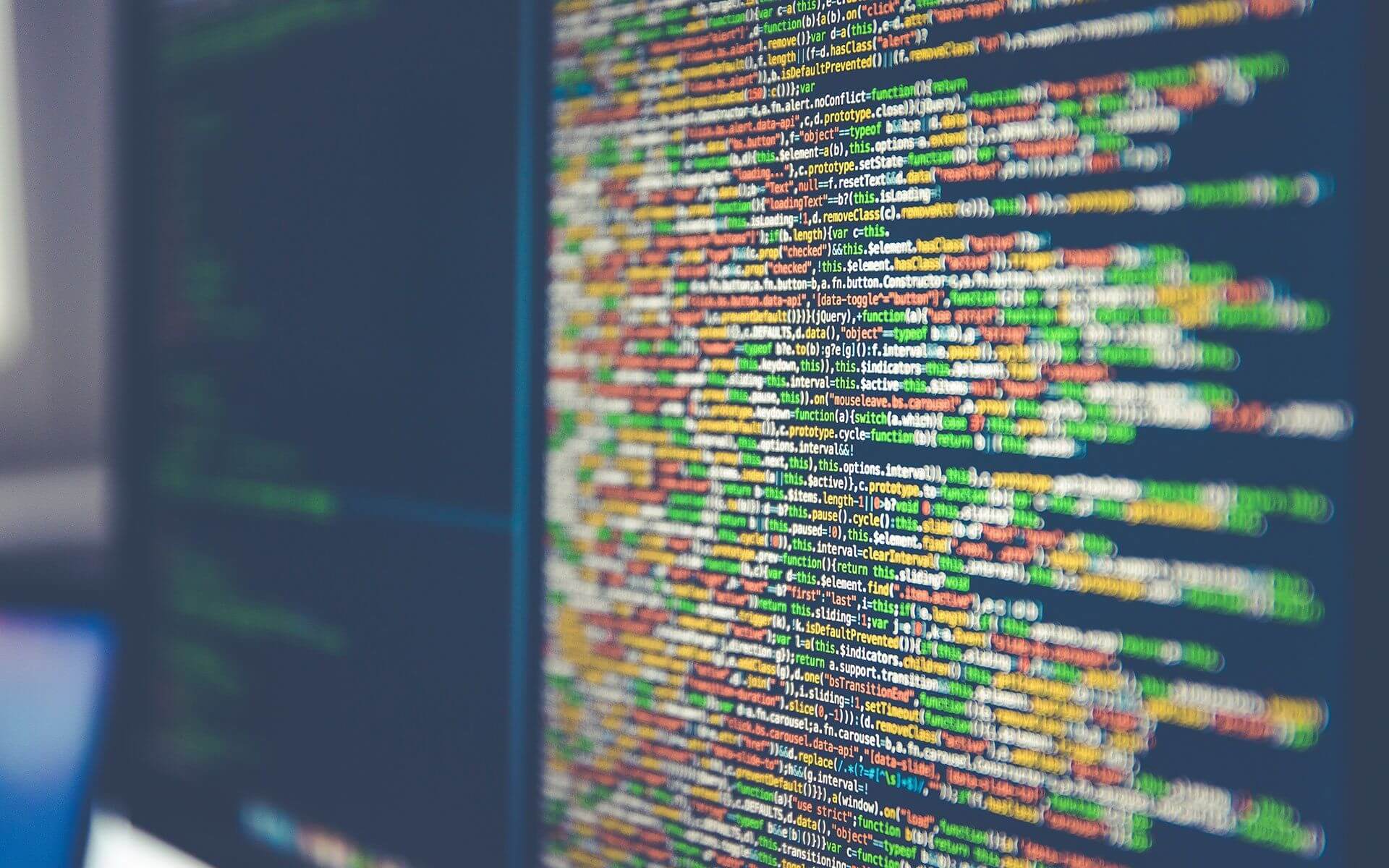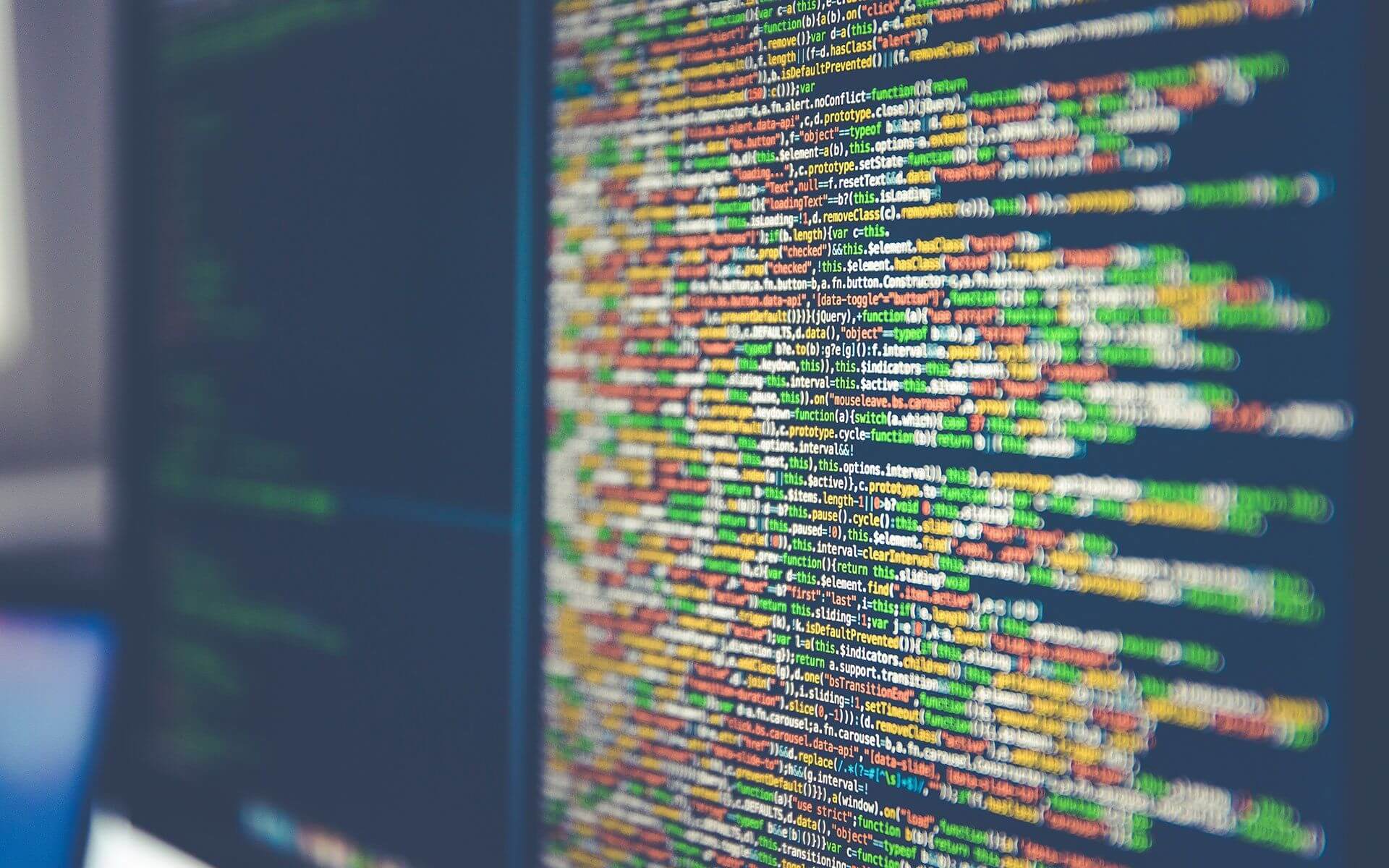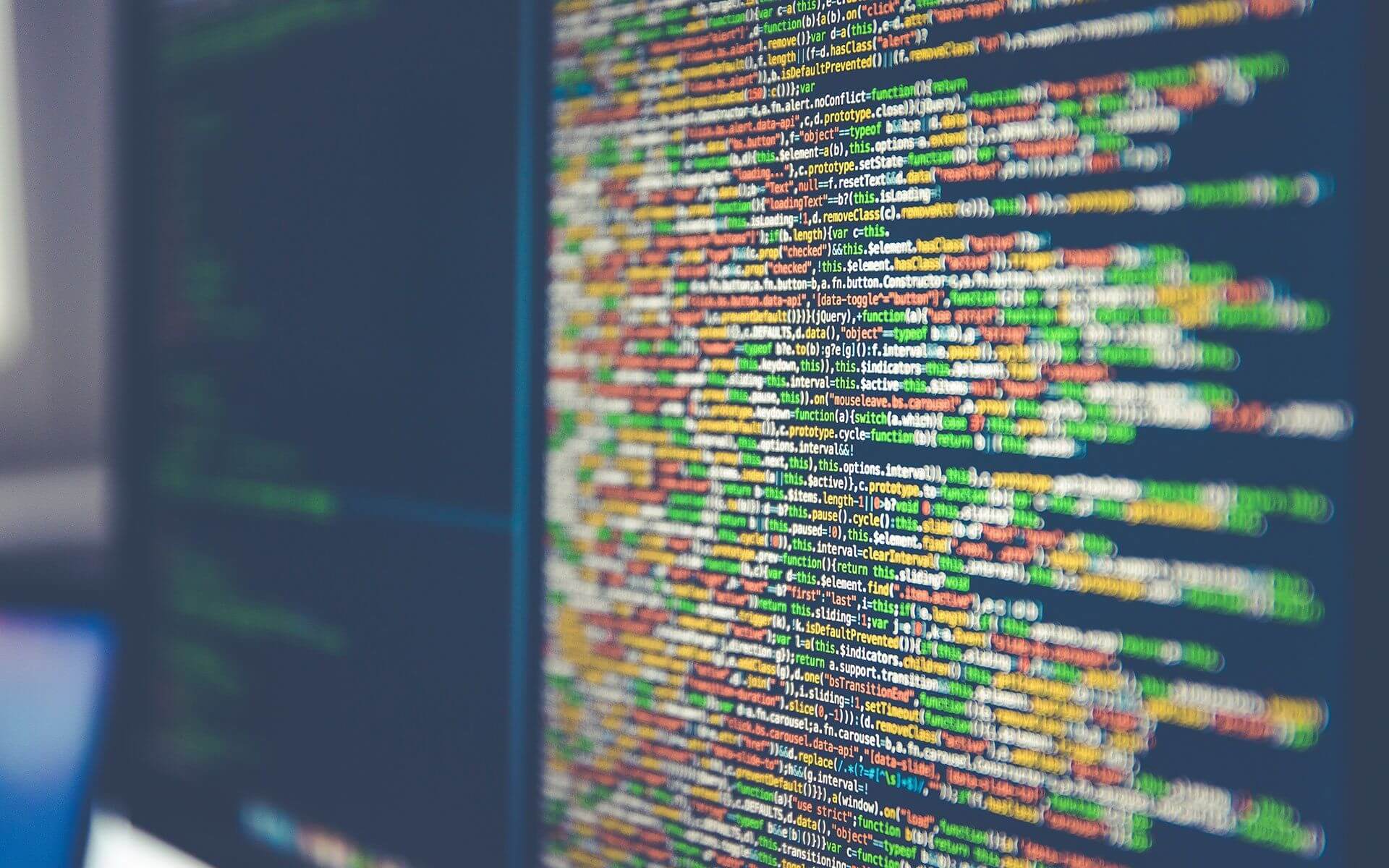 After 'Lindholmen Software Development Day 2014'
Everything has started with a presentation contest half year before the main event – which we won!
Fortunately JCommerce has been selected to the group of 32 experts in the field of software development and we were able to share our thoughts at the keynote speech on the main track of the conference (more about our keynote speech you will find by visiting the dedicated website). A big surprise for us was the fact, that in the group of Swedish representatives only 2 Polish industry specialist were nominated to give a speech on the main track of the conference – which we are proud of!
Conference programme was full of hot topics nowadays such as: 'Security in Internet of Things', 'Service oriented e-Health'; 'Software Value Map'; 'Scaling Agile'; 'Big Data' and many more. We have found the conference tracks full of innovative approach, great examples and a lot of practical examples. All of the speakers gave to the audience a "fresh" insights and new ideas when facing with certain trend.
This year conference was the 10th conference organized under: Software Day and attracted more than 600 industry experts (biggest by far). It seems that the ICT cluster in Sweden is rapidly growing and Business Region Goteborg needs alternatives around innovations and new collaboration options in the dynamic environment of software engineering.
Lindholmen Software Day allowed JCommerce to participate also in a networking event that took place day before the conference, Wednesday October 15th. Polish ICT cluster together with Business Region Goteborg organized a meeting point where both sides: Polish software companies and the Swedish one were able to interact and exchange thoughts around possible cooperation and new opportunities investigation. The networking event gave all of the participant the chance to shortly introduce their company services portfolio and areas where the possible cooperation can be executed.
As JCommerce is experienced in building cooperation with European scientific units (e.g. University of Bamberg is our strong partner in that field) we decided to put more effort and explore alternatives with University of Gothenburg, Blekinge Institute of Technology and Lindholmen Science Park – we met some of the mentioned scientific representatives directly at the conference event.
We got the clear overview how can we contribute by combining industry & university ecosystem in Europe. It seems that there are a lot of great opportunities and challenges awaiting!
We all are in 'the connected society'. Let's try to get most out of IT!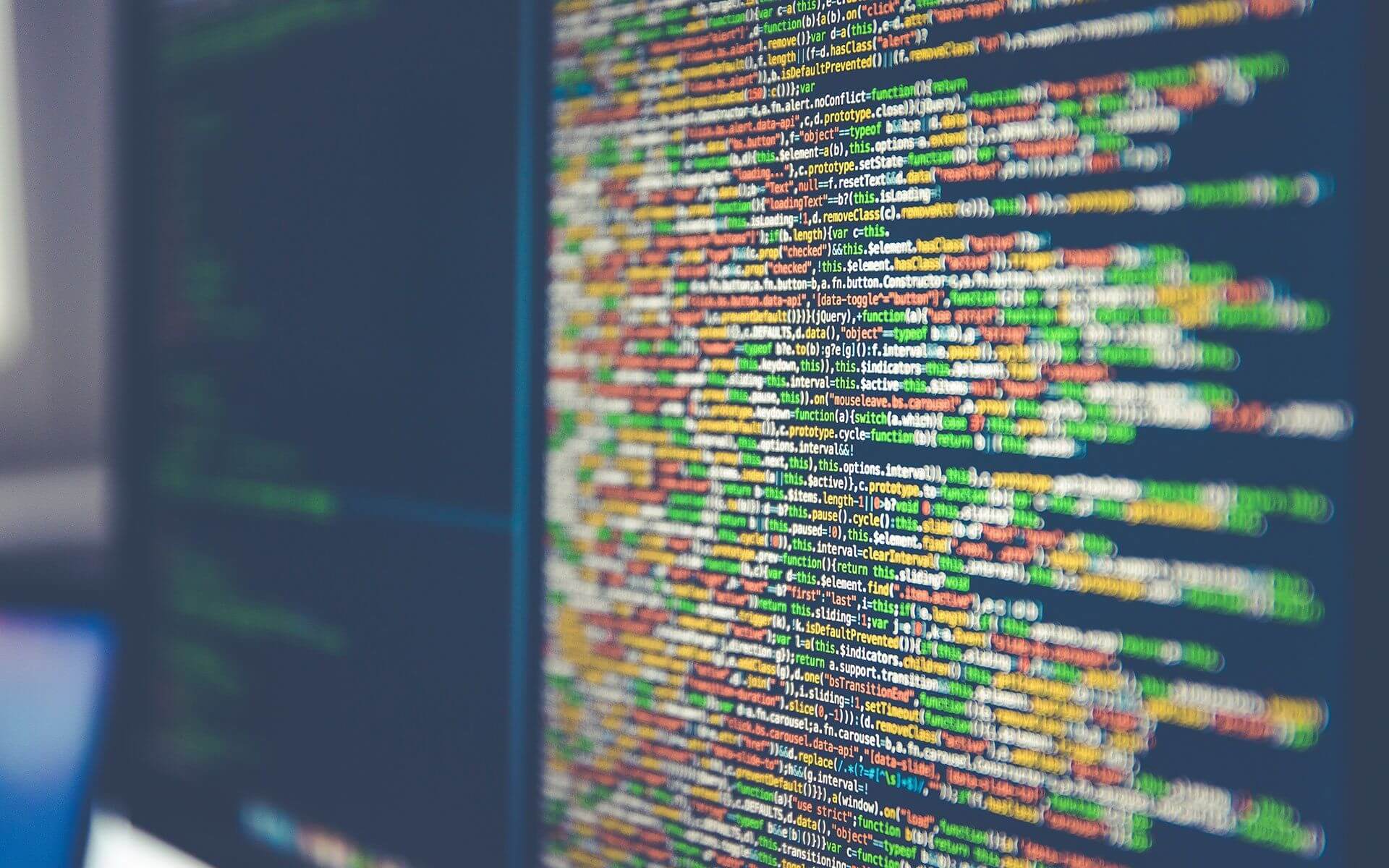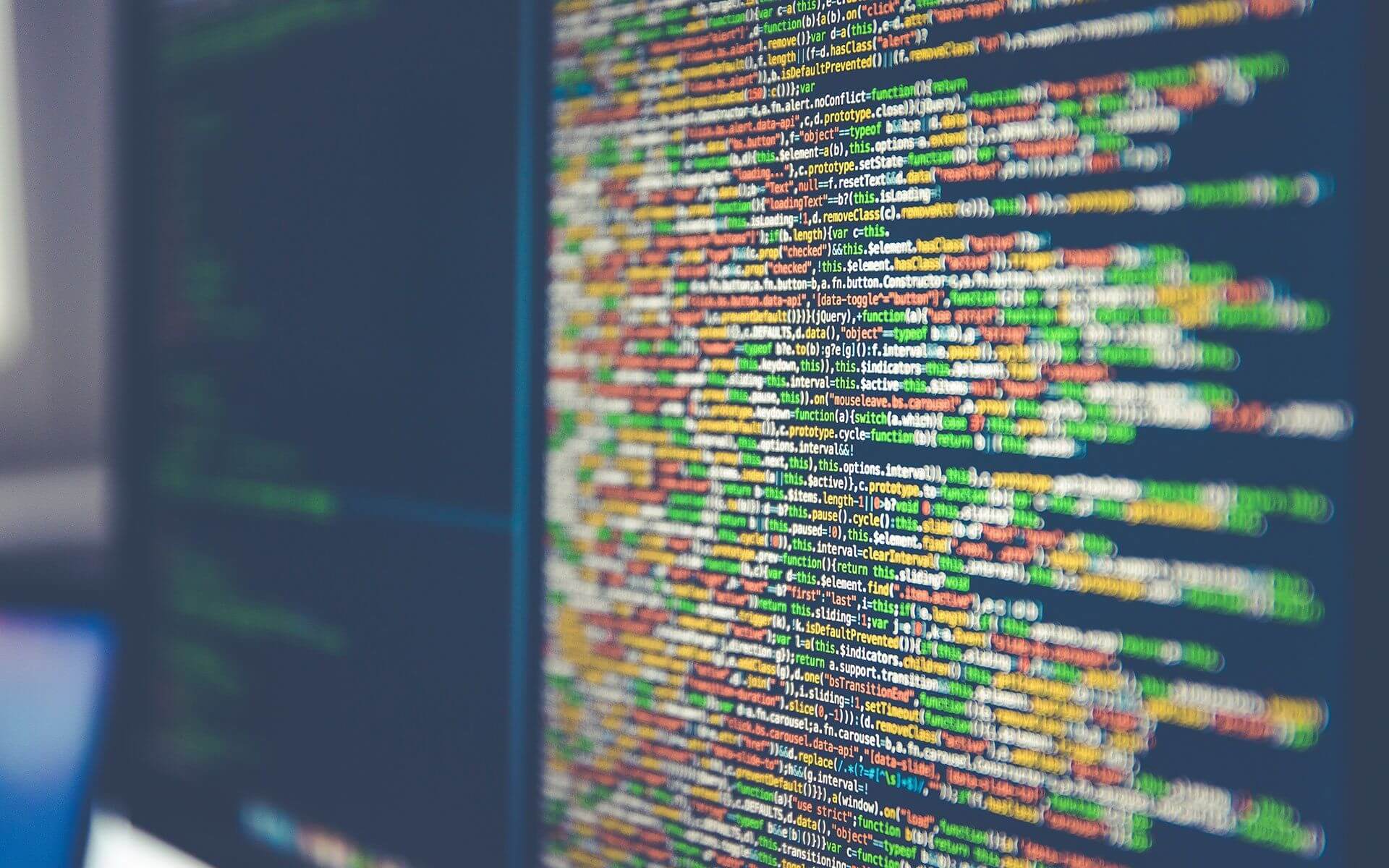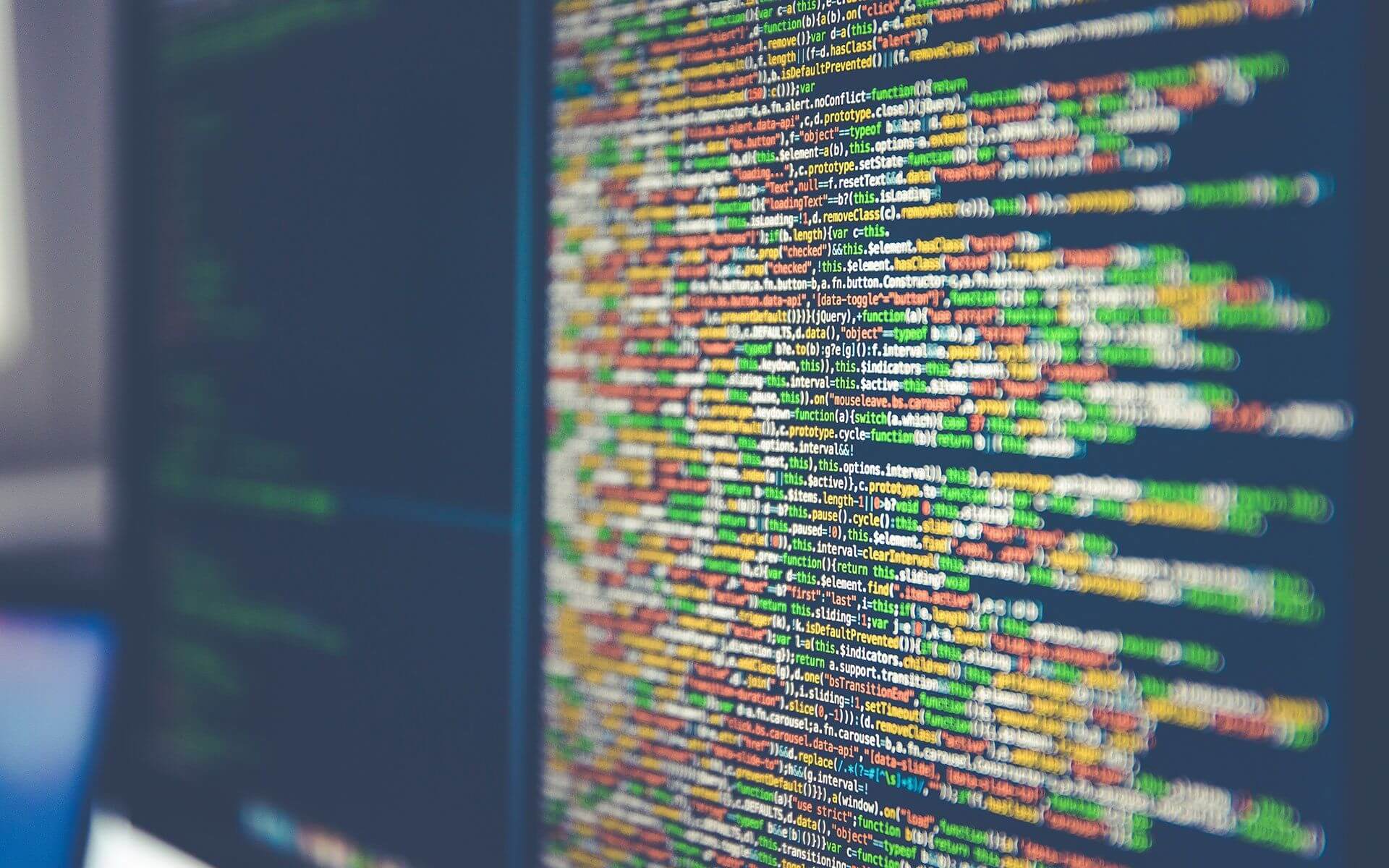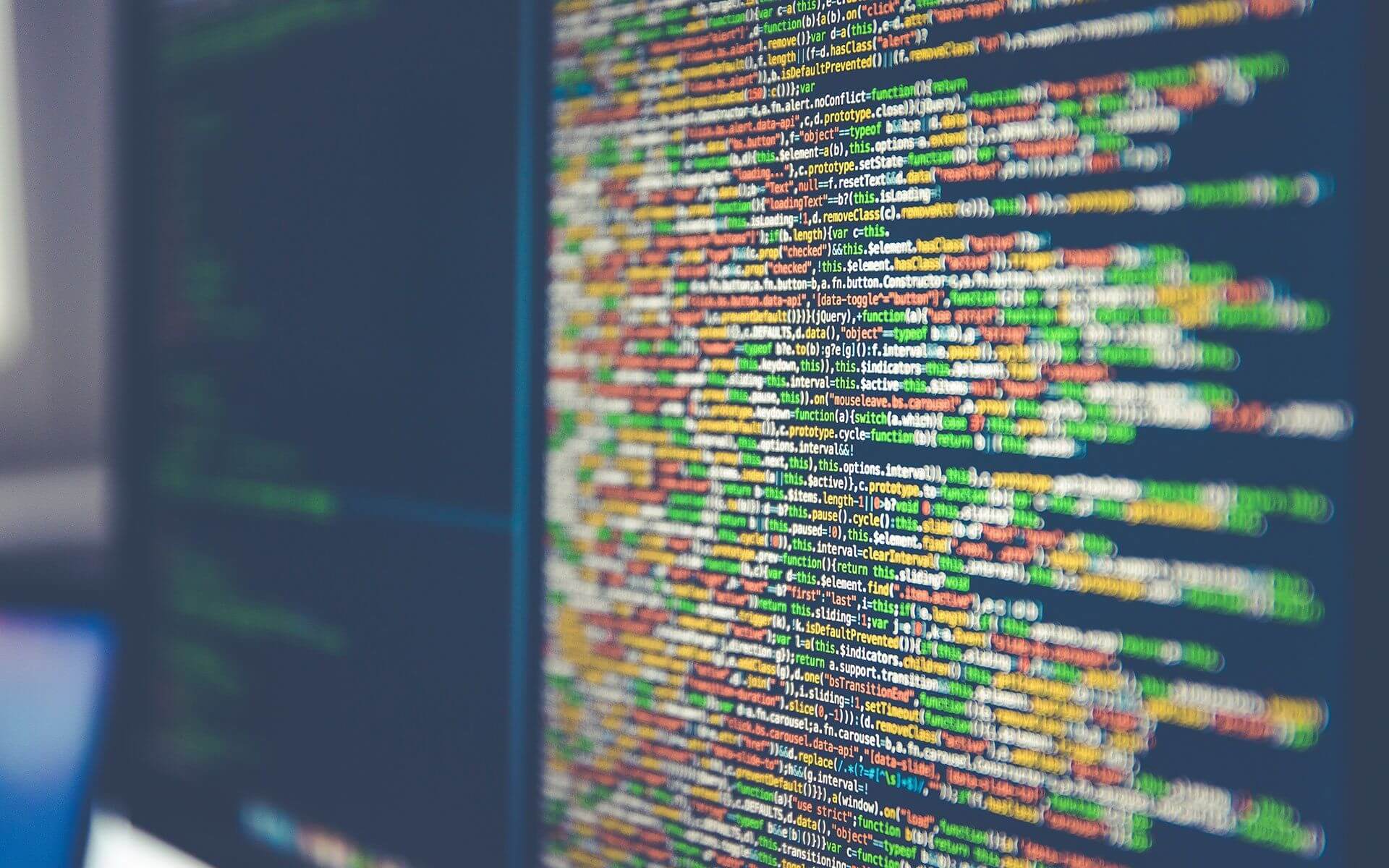 Thanks to the dynamic development, increasing knowledge and skills of the employees and also use of the newest technologies, we are able to provide more sophisticated ideas. International experience in implementation of QlikView, Microsoft BI and Liferay tools guarantees our strong position on Scandinavian market.
Currently, we co-operate with our Finnish partner and plan another project concerning Business Intelligence solutions. It will be customized for the producer of medical devices in Copenhagen. There is a possibility, that in the same time we begin other project in Oslo, the capital of Norway.
Now we are highly engaged in the one of the most famous running events in Poland – the Silesia Marathon, where we act as a technological partner and also we have our own representation. Moreover, our specialists created the mobile app on  iOS, Android and Windows Phone system, which supports competitors while running.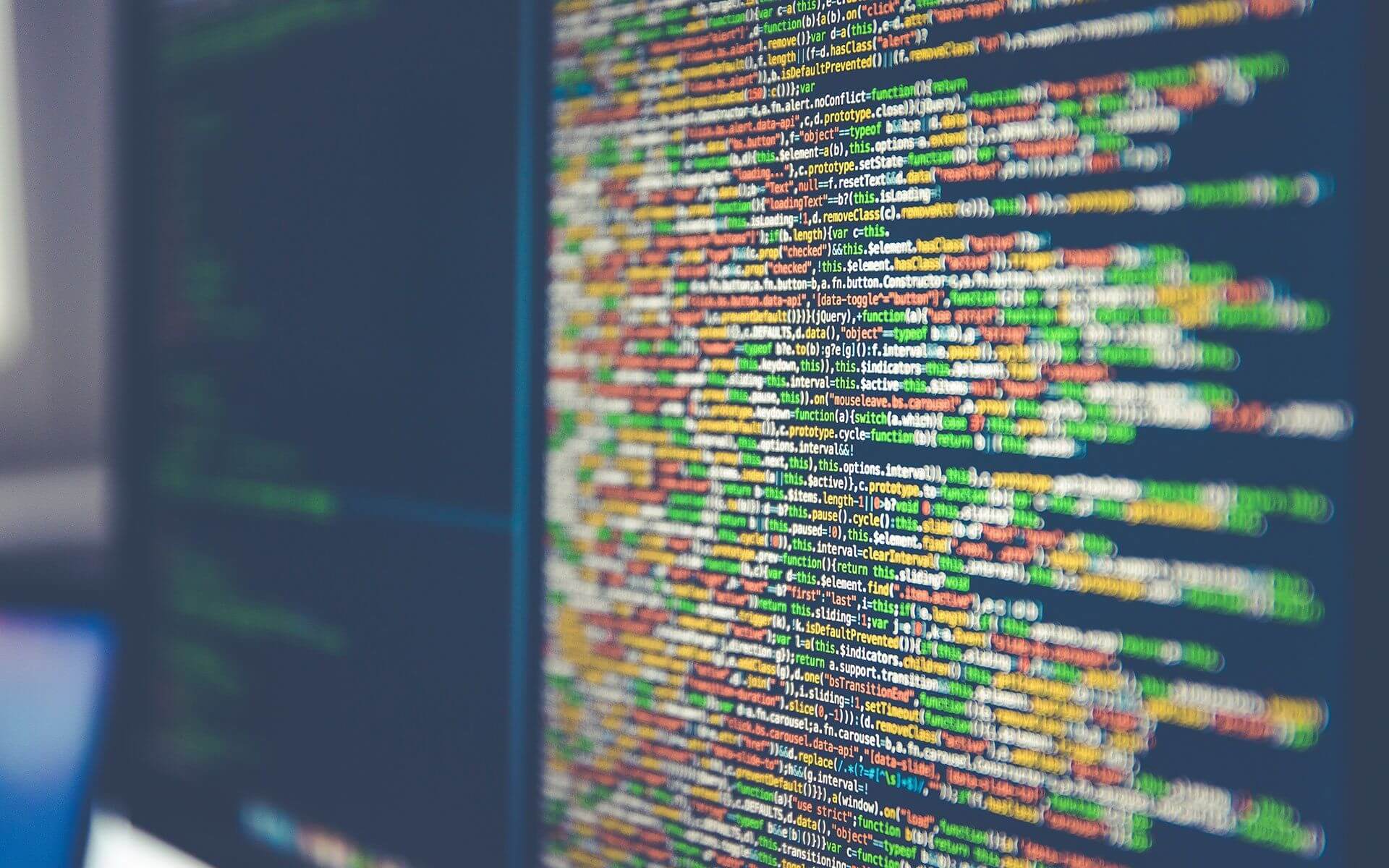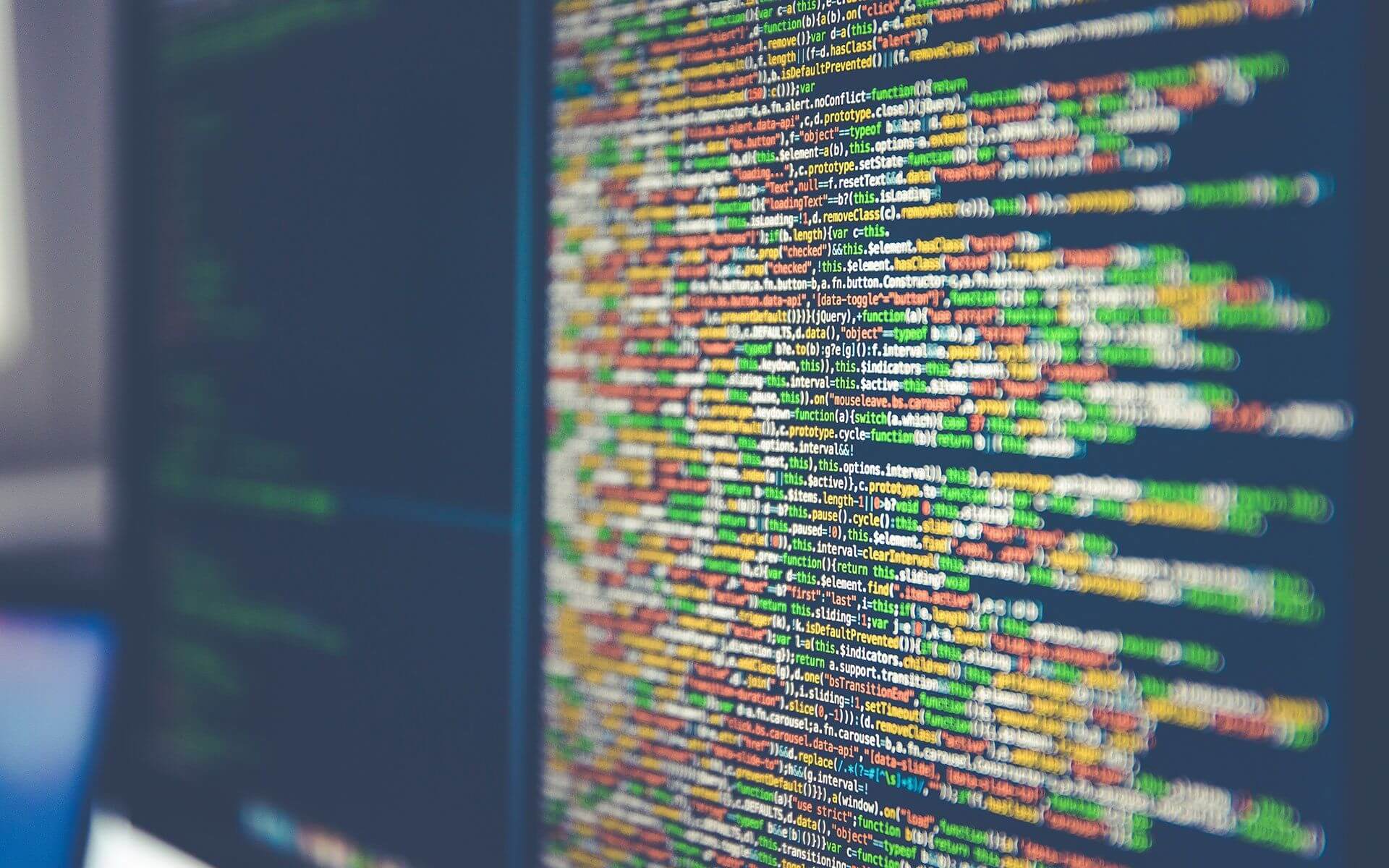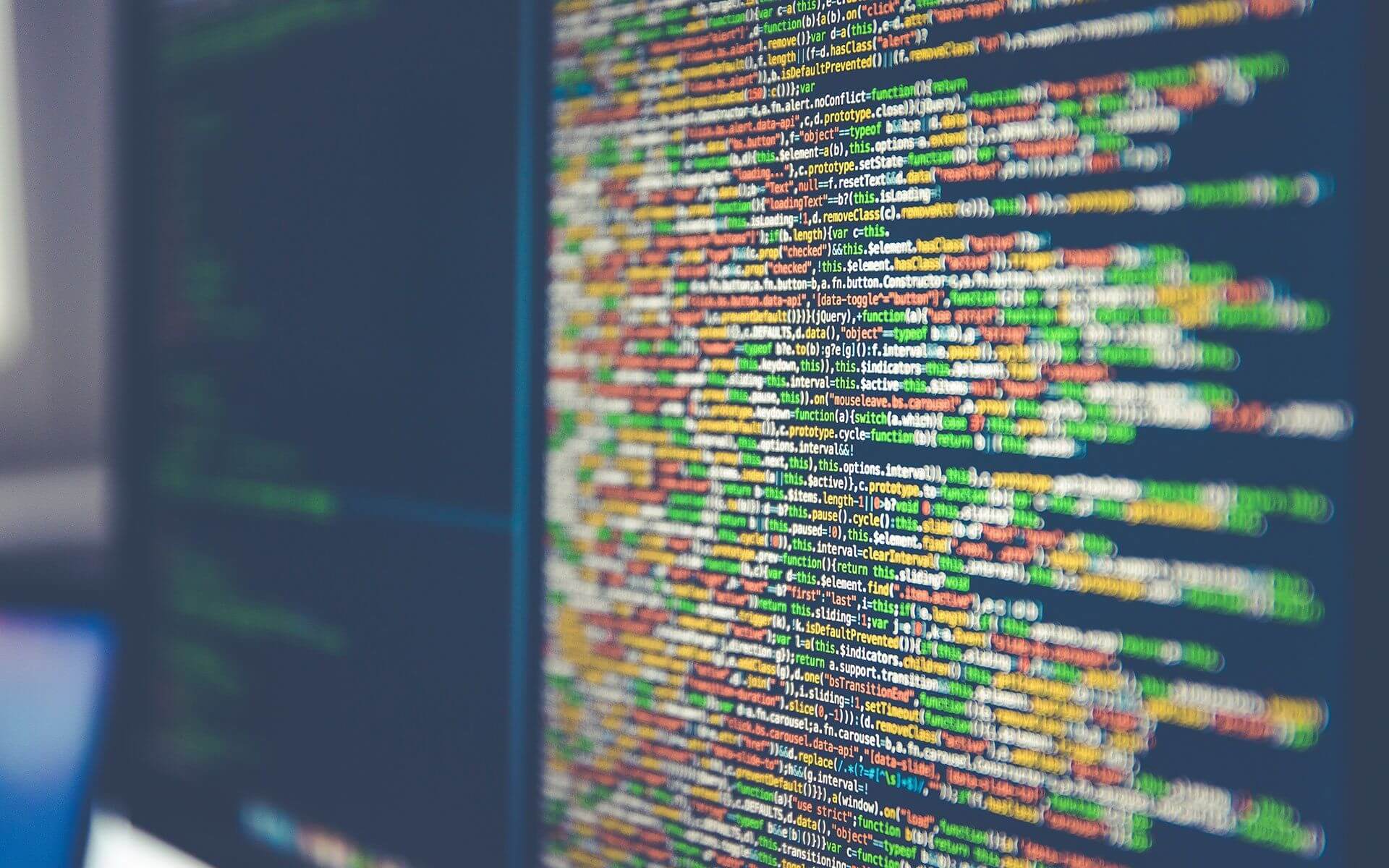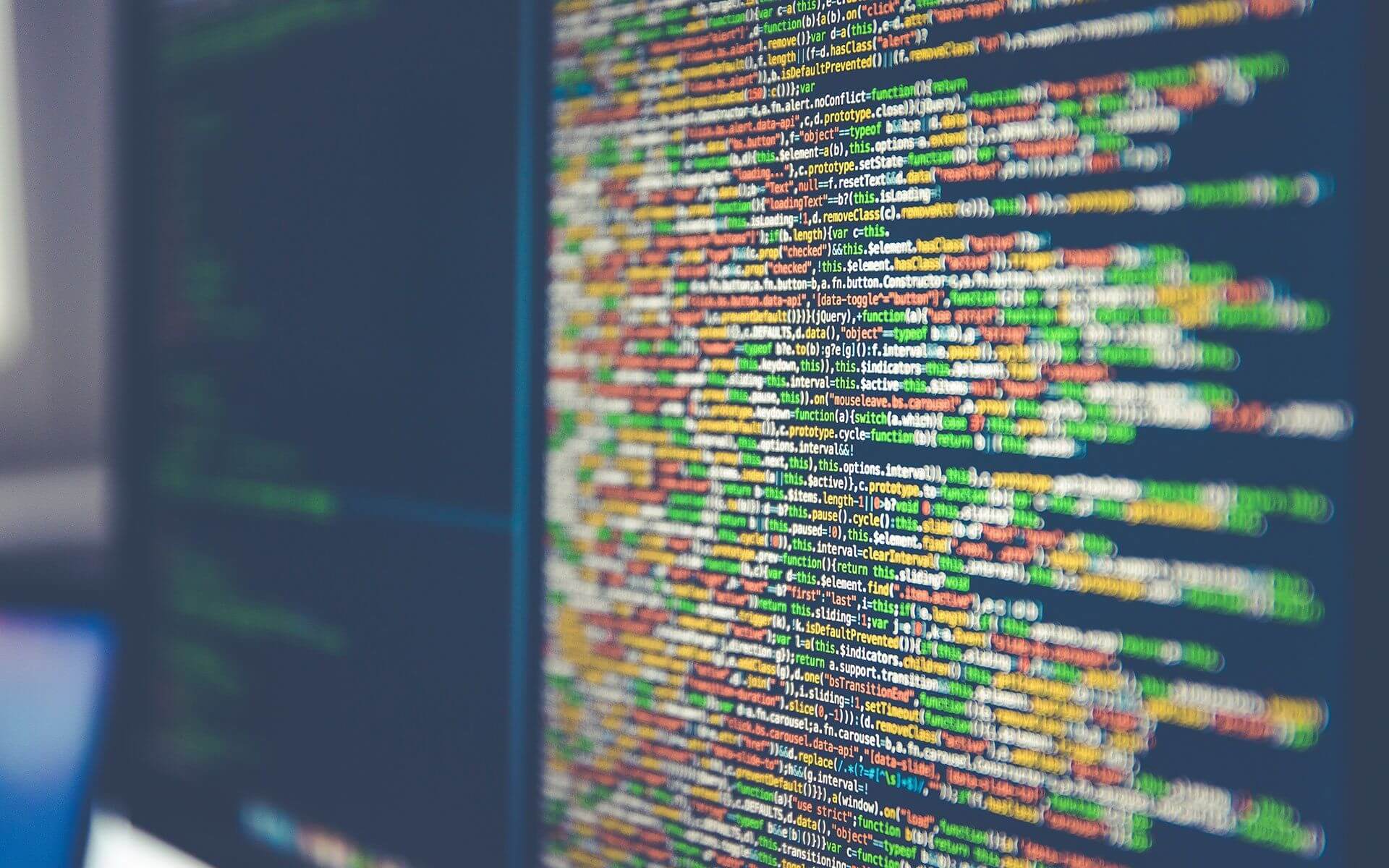 Microsoft WPC14 Day 3: "Transforming Business Together"
Satya Nadella message was very clear and related to the Microsoft's leadership as the productivity and platform company for the mobile-first, cloud-first world.
Personally I'm not a big fan of that kind of "motivation" stage speeches, but yesterday's Microsoft CEO explanation: "Cloud first, mobile first and real productivity means getting more out of life not just doing more…" by Satya Nadella really inspired me.
"New" CEO of Microsoft seems to be very consequent person who strongly believe in the technology transformation in terms of helping people in their daily live. Satya Nadella is a very practical leader. He put his effort and focus on how get the most of technology and the available products on the market nowadays just to make the world easier.
As a great example of how Microsoft want user to be in the centre of the technology ecosystem is the fact of crossing the language barrier through Skype. Holy moly! Skype Translator will remove global barriers like never before. People will interact with each other like never before. That's innovative!
Yesterday's Vision keynote presentations as well as some of the seminars I have attended proved that Microsoft is indeed a partner-centric company. The combination of Microsoft Cloud OS with their Device OS and hardware around digital work and life experiences means that they will bring more opportunity for human interactivity with technology for the most comprehensive end-user experience across Microsoft and partner solutions.
With it, Microsoft will keep people at the centre, design dual-use apps, shine for productivity and build for every device platform.
As Phil Sorgen said yesterday in his keynote address, "There is a place for every one of you in this future. There's so much opportunity—let's go win it together."
In the late afternoon yesterday, I joined the "WPC Partner celebration" open air party in the park (Carnegie Library, Mount Vernon Square). I enjoyed the time by listening to the concerts ("Paramore" just rocked the stage!). I met a lot of great people, exchanged thoughts and just had some relaxing time after whole day in the rush.
My American dream is approaching its final moment. Thursday, July 17th I will join morning regional keynote session where Microsoft Poland will explain their goals for this and upcoming year, will evaluate some of the crucial aspects of partnership and will discuss how we as a JCommerce can get best out of the Microsoft support in the  products and solutions domain while working with our Clients worldwide.
Tomorrow, there is a plan to go sightseeing U.S. Capitol with all of the polish MS partners. After this, I plan to visit also: "United States Holocaust Memorial Museum" which intrigue me so much! Then I will pack my stuff and will travel back to Poland to see my family and friends.
P.S. WPC Heads to Orlando, Florida in 2015! Would love to be part of this great event in the next year as well!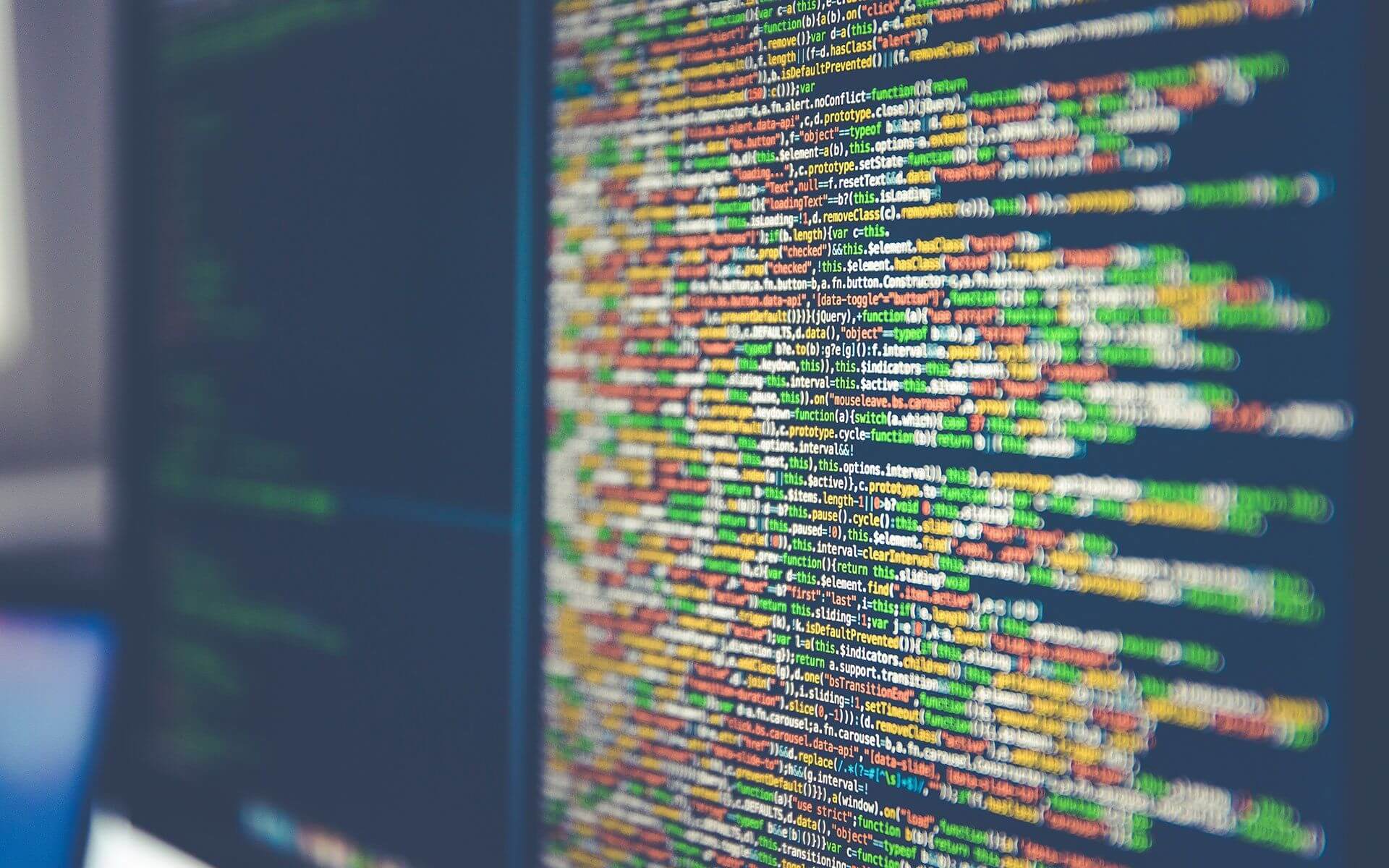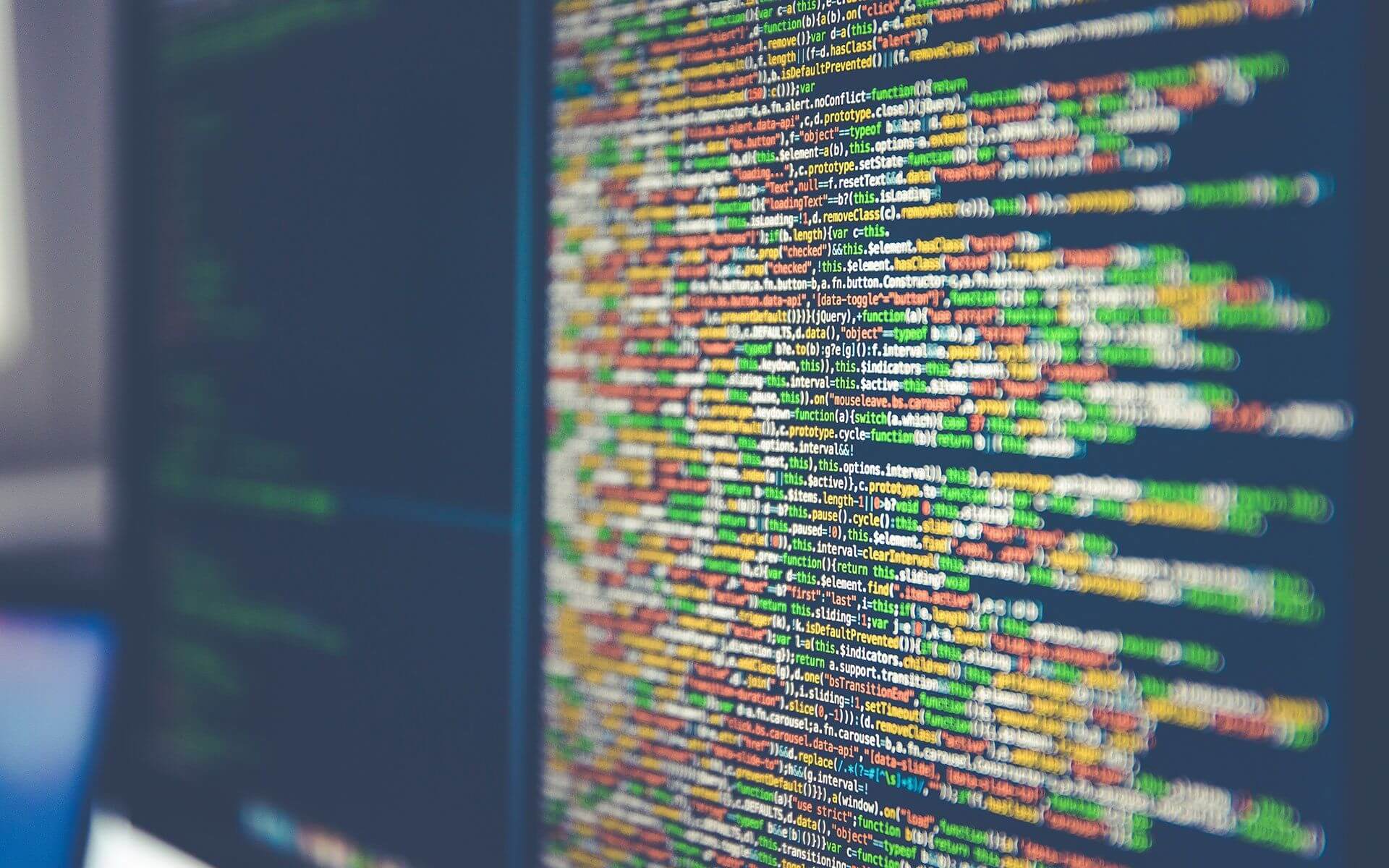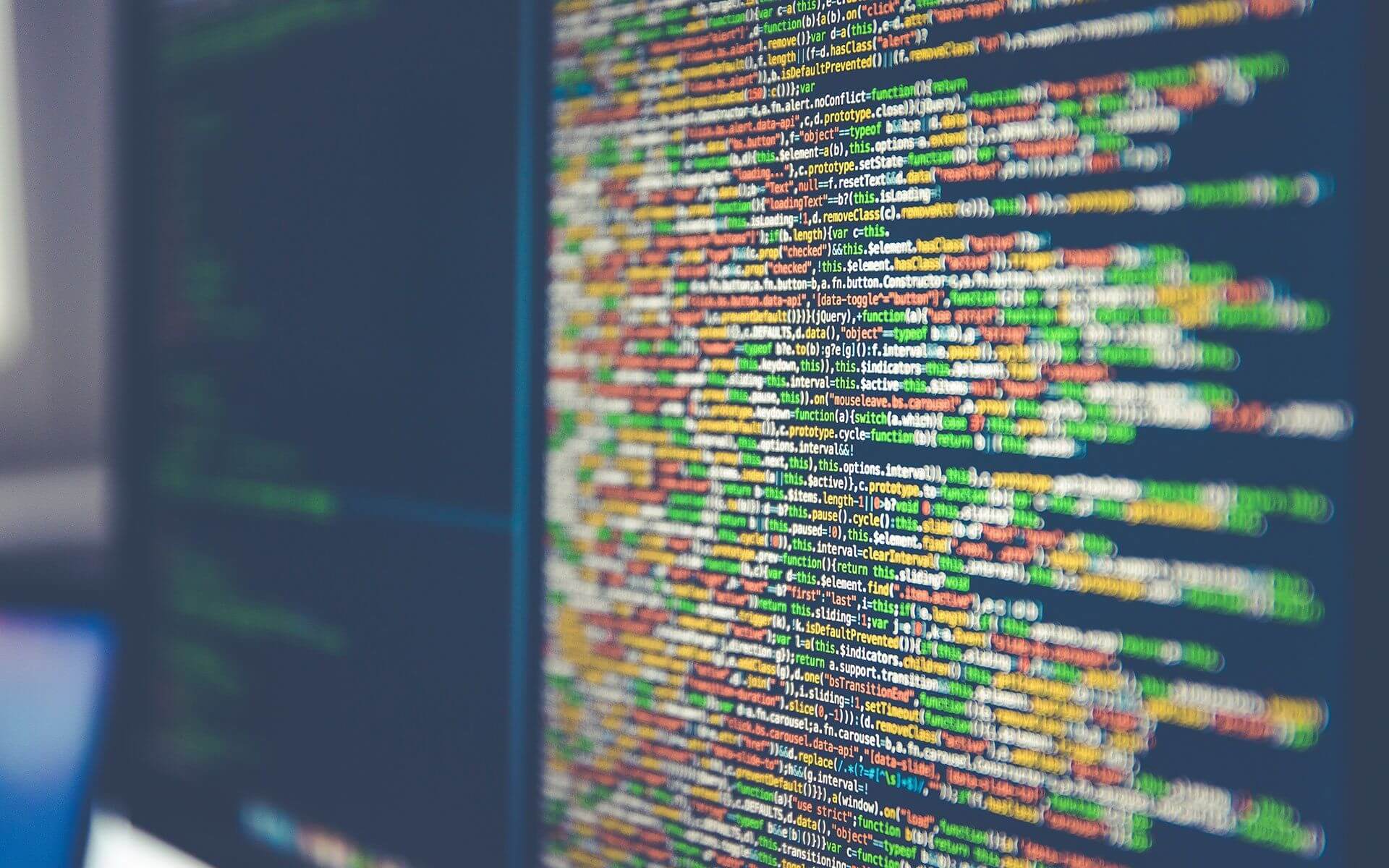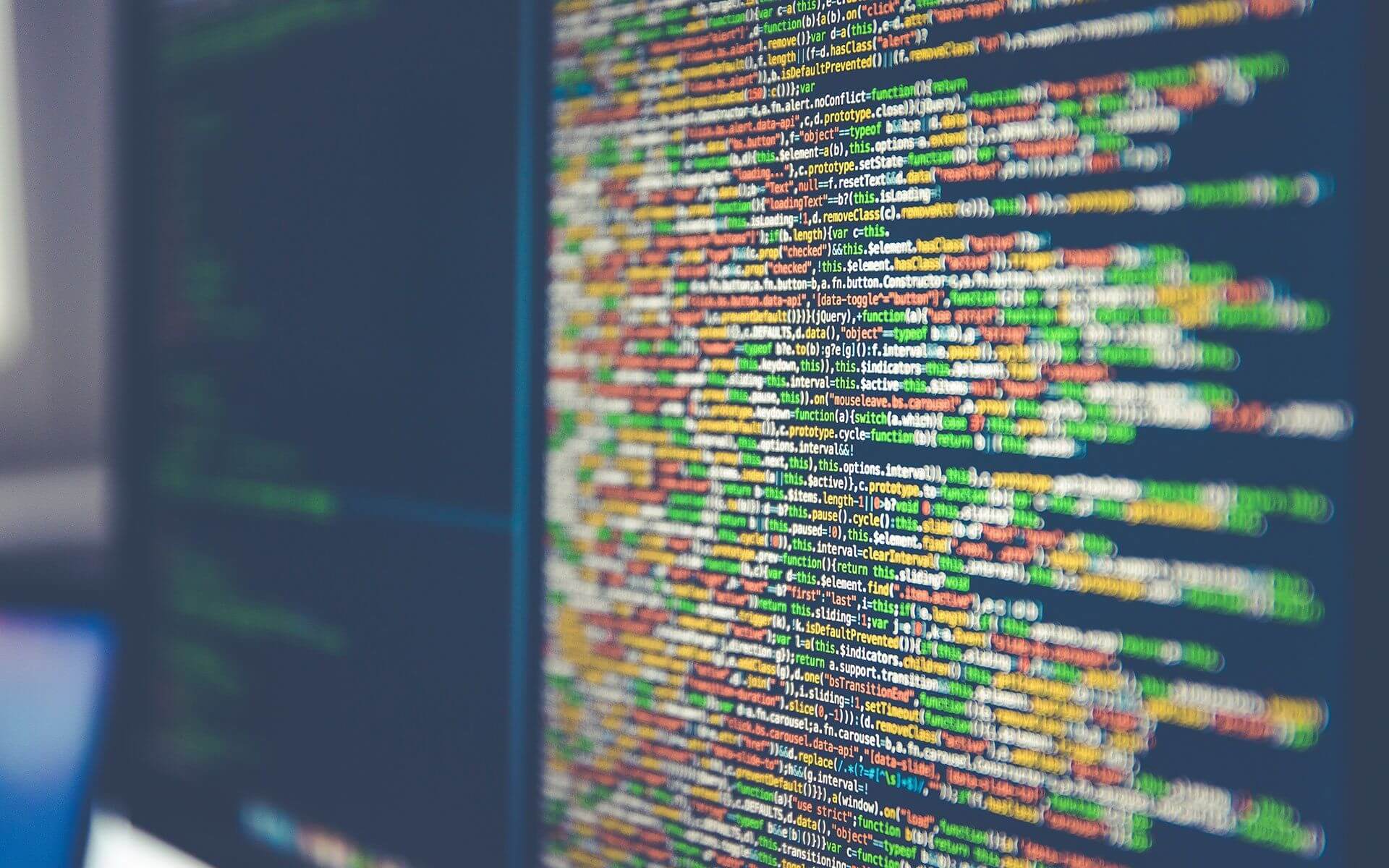 Microsoft WPC14 Day 2: "Betting – and Winning – Big with Microsoft"
The focus of day two of WPC 2014 has been on how partners are taking advantage of investments (day one announced the promising Microsoft commitment to invest in partner success in the cloud) in Microsoft solutions.
There has been a lot of great seminars where Microsoft leaders talked about: Hybrid Cloud, Modernizing Datacentres, acceleration of the Cloud productivity, and in general how to drive additional Partner investment in Microsoft Solutions
As for myself, I was able to join 2 very interesting seminars:
"SMB Reseller: How to Inspire, Educate and Connect With SMB Customers to Drive Cloud Sales"
"SMB Reseller: How to Grow Your Business With Microsoft Azure for SMB"
At the day two I met a lot of great people. At the breakfast time I joined the table with a group of Microsoft Germany representatives where we talked not only about the Final Cup winner (;-)) but also about the geopolitical situation in the Eastern Central Europe. I was amazed how big the group of Microsoft representatives are joining the WPC14 this year. It seems that we should focus on how to cooperate with our Western neighbour in the domain of Microsoft Solutions as this is definitely number one in Europe!
In the early morning I had an interesting discussion while traveling to the Convention Centre with some of the South Africa Microsoft representatives (learning Partners). It was great to know how the business is expanding in South Africa, how the competition looks like and what we as a representatives of Pan-European market can do with this in the future.
In the evening Microsoft organized a party (at Josephine Club, Washington, DC) dedicated to all of the polish partners joining the WPC14. I met some of my industry colleagues, exchanged thoughts with our Channel Managers and had a great time on the dance floor 🙂
My stay in Washington, DC is full of great moments. I'm meeting people, learn from the industry leaders how to operate with Microsoft solutions and directing them better to my Clients. I'm became a true fan of this beautiful city! Washington has a lot to offer. Most of the museum are for free, there are so many places to play tennis, the infrastructure enables people to relocate very fast from one side of the city to another (Metro, Taxi, Buses). There is also a lot of parks and jogging and bicycle paths, everything surrounded with green landscape.
Tomorrow a very important day at WPC14, as in the early morning session at the Horizon centre Microsoft Partners will be expecting an inspiring keynote from the "new" CEO of Microsoft: Satya Nadella.
Follow our blog and feel free to ask questions! We are always happy to hearing from you!
P.S. At one of the seminars I was attending on day 2, a guy from Germany won the Microsoft Surface device. It seems that Germans has something like a strategy plan to win everything this year :)!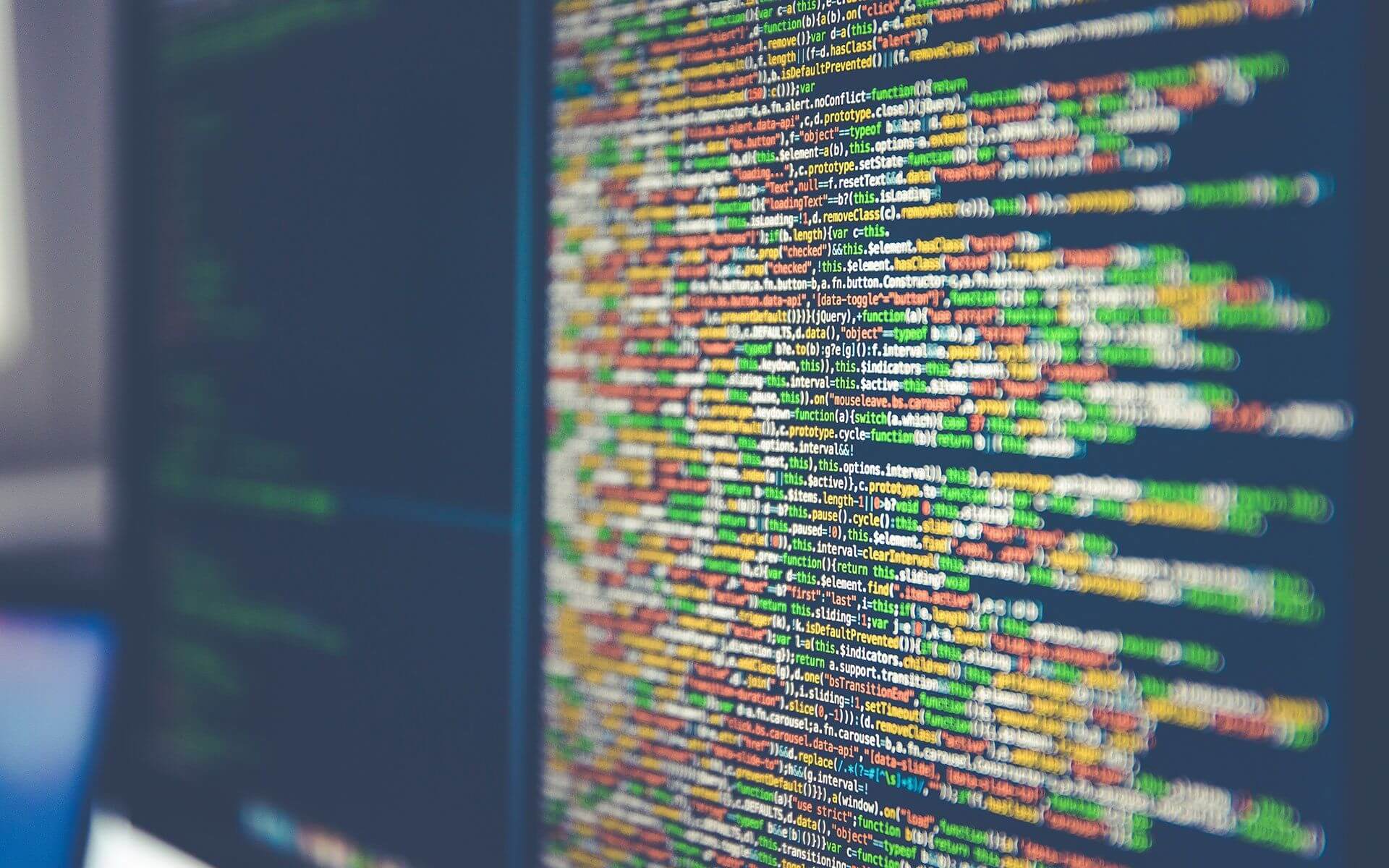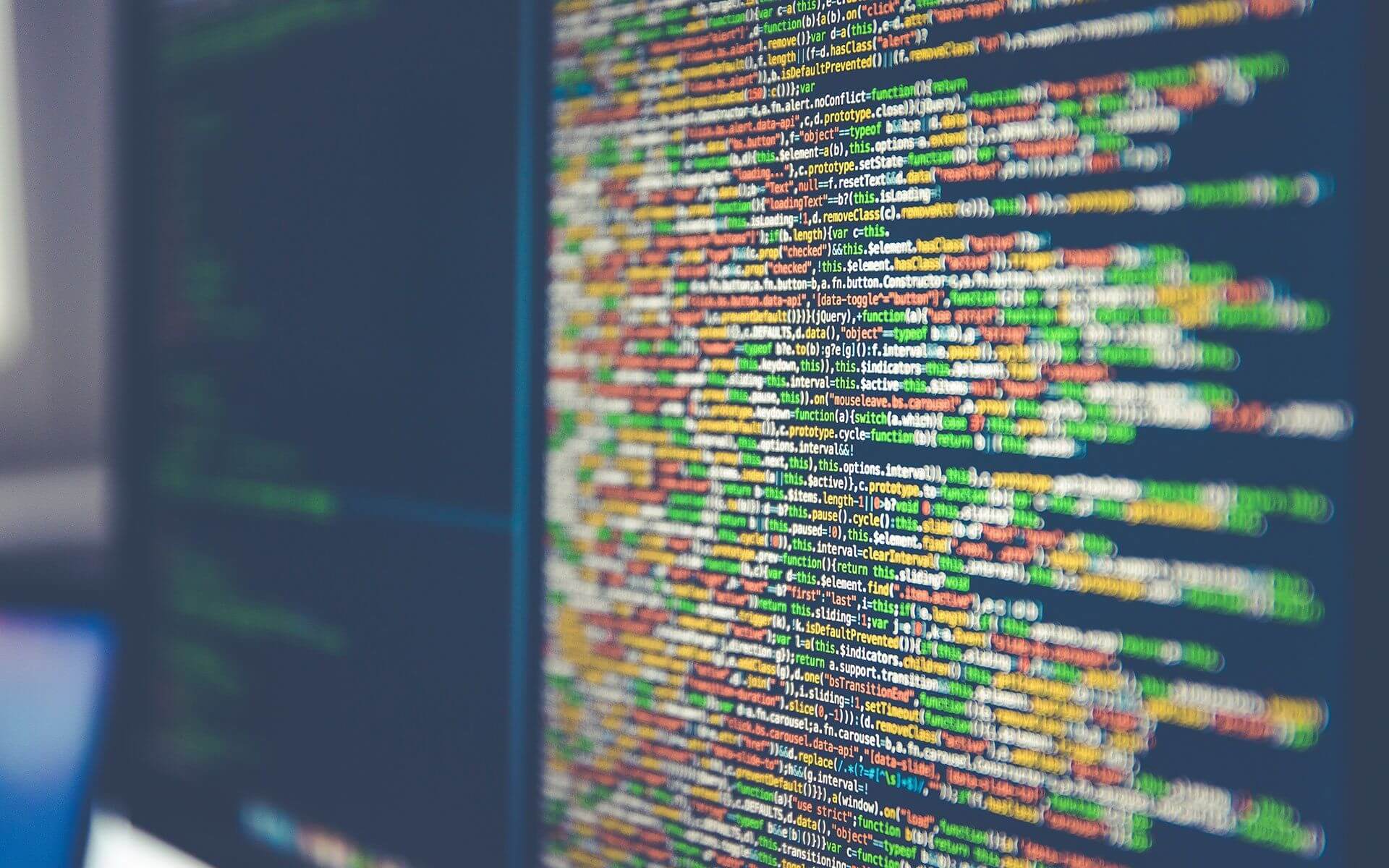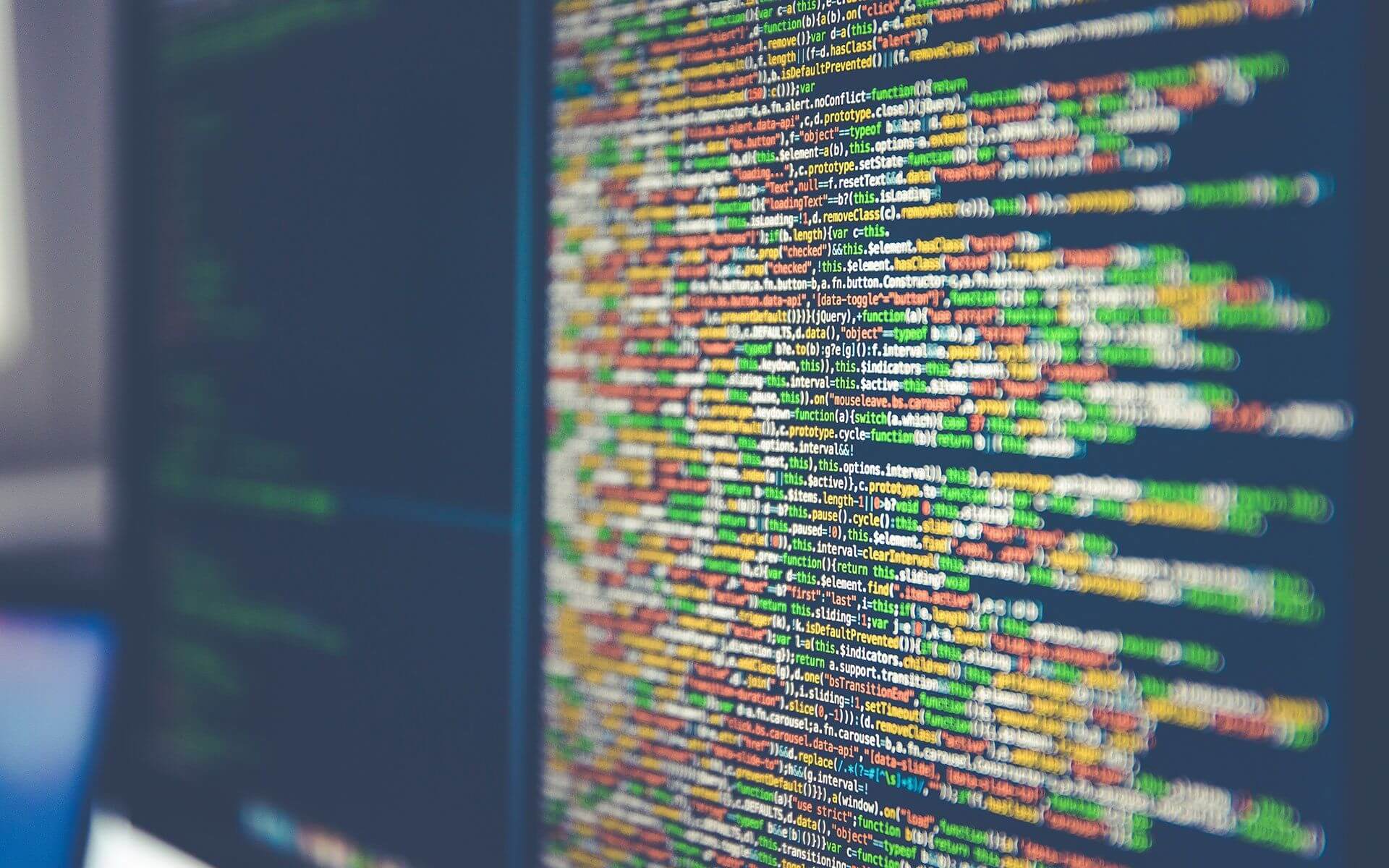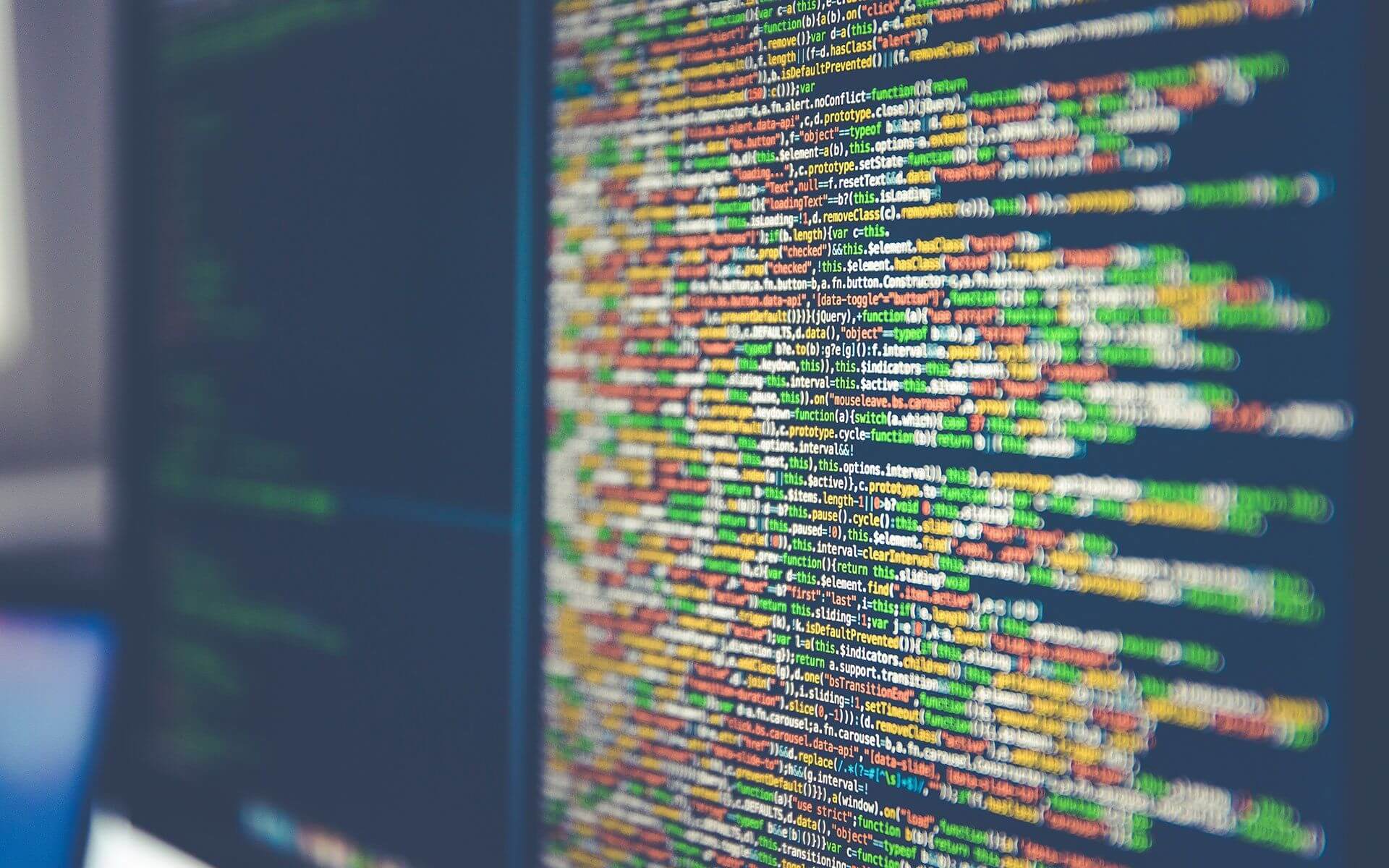 Microsoft WPC14 Day 1: "When we Work Together, We do More"
The early morning session was opened by Microsoft top leaders: COO Kevin Turner, Channel Chief Phil Sorgen, General Manager of the Worldwide Partner Group Gavriella Schuster. They provided audience a valuable insights around cloud and mobile movement and the perspective of technology transformation in the next 6 years.
The opening session announcement included:
The Cloud Solution Provider Program,
MPN Updates Make Cloud Core to the Program,
New Open Licensing Opportunity for Partners,
Azure Machine Learning University.
We look forward as a JCommerce to learn more how we can differentiate from the competition in the portfolio of Microsoft products (by attending WPC Keynotes, Seminars and etc.), how we can combine the support from Microsoft with our technical knowledge and how to offer better optimized, well designed software products to our current and future Clients. Because: When we work together, we do more!
Tomorrow I will provide a short review od Day 2 of the WPC14 conference. Stay tuned!