If you have a software project to outsource or just an idea in mind, we are here to help you.
Over 50 international projects delivered, and vast experience in both technical and business solutions, are proof that your project is in the right hands with our talented team of software developers.
STEP 1
Let us know what you need
We will get back to you with a Non-Disclosure Agreement and short engagement agreement in order to start a confidential and safe relationship. Meanwhile, we start the technical expert consulting process to analyze your business needs. After it is completed, we send you the business case, our proposed solution as well as a cost and time estimation. This part is free of charge for you.
Step 2
We'll provide you with the detailed project brief
To start the new outsourcing software development project, we need to sign the framework agreement. After that, we proceed to understanding all the project requirements including an in-depth business, technology and system analysis. After this phase, you can expect a detailed project brief that helps you make the best decision.
Step 3
Let's start the project delivery process
Here are a few actions which must be undertaken: setting up a team and tools for project development, establishing communication channels and starting work. We provide an agile and transparent project delivery process with ongoing communication and issue tracking, quality control, as well as expectation and improvement management (both change requests and new feature development).
Dozens of customers from 21 countries have already developed their IT projects with JCommerce
Now It's Your Turn!
Why You Should Outsource Software Projects?
Most efficient technologies
Technology can work for your business, as well as an experienced team of our experts. Working with us, you'll be able to embrace change, because we manage projects according to agile methodology. You will also have a constant insight into your project's progress. We believe that transparent communication is the key, especially for a remote relationship.

All you need in a one place
Over 400 experts in design, coding, quality assurance and project management are ready to support your project, even when it grows rapidly and scaling up is necessary. We'll help you to face new digital realities and shape IT transformation. We specialize in Custom Software Development Outsourcing, Quality Assurance, Apple Device Management, Business Intelligence, and ERP.
You know what you pay for
We use the time & material cooperation model, which suits the agile model perfectly and fully corresponds to your expectations, hence you'll pay for the actual time we spend on your project. In all our delivering projects, we incorporate cost and quality management tools to give you control. We believe that transparent communication is the rock on which our business partnership is built.
We Put Quality First
Clean and easily scalable code and error prevention are the keys to successful software development. Our Quality Policy is based on standards and best practices as well as on the experience of our developers and Quality Assurance squad. Our cooperation methodologies and high standards reduce the risk and costs of the projects we deliver.

We are a custom software development company aimed to deliver all projects on time and at an affordable price. Outsourcing a large software project to our team can be done at confidence with many completed projects successfully delivered.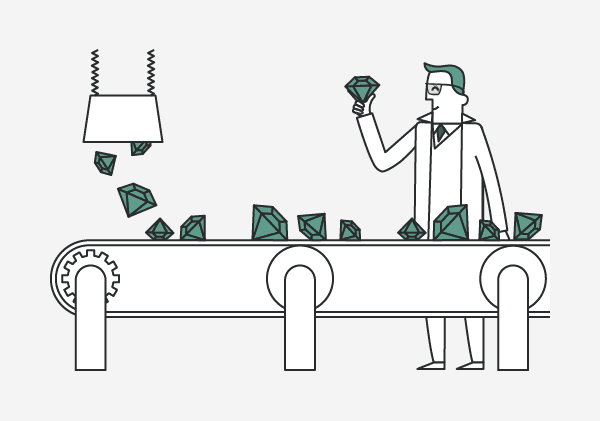 Doing an IT project with a nearshore team from Poland
Poland is one of Europe's most popular IT outsourcing destinations. Why? For sure, it's because of the highly qualified developers available and the cost attractiveness of the region.
However, before deciding on the location of your future nearshore team, watch the webinar recording and learn about the key things you should be aware of.
Learn more | Watch video
Doing an IT project with a nearshore team in Poland
Is it a good option for me?
Watch wideo now!